News
County Jail Grievances Drop
Response and Treatment Rates Rise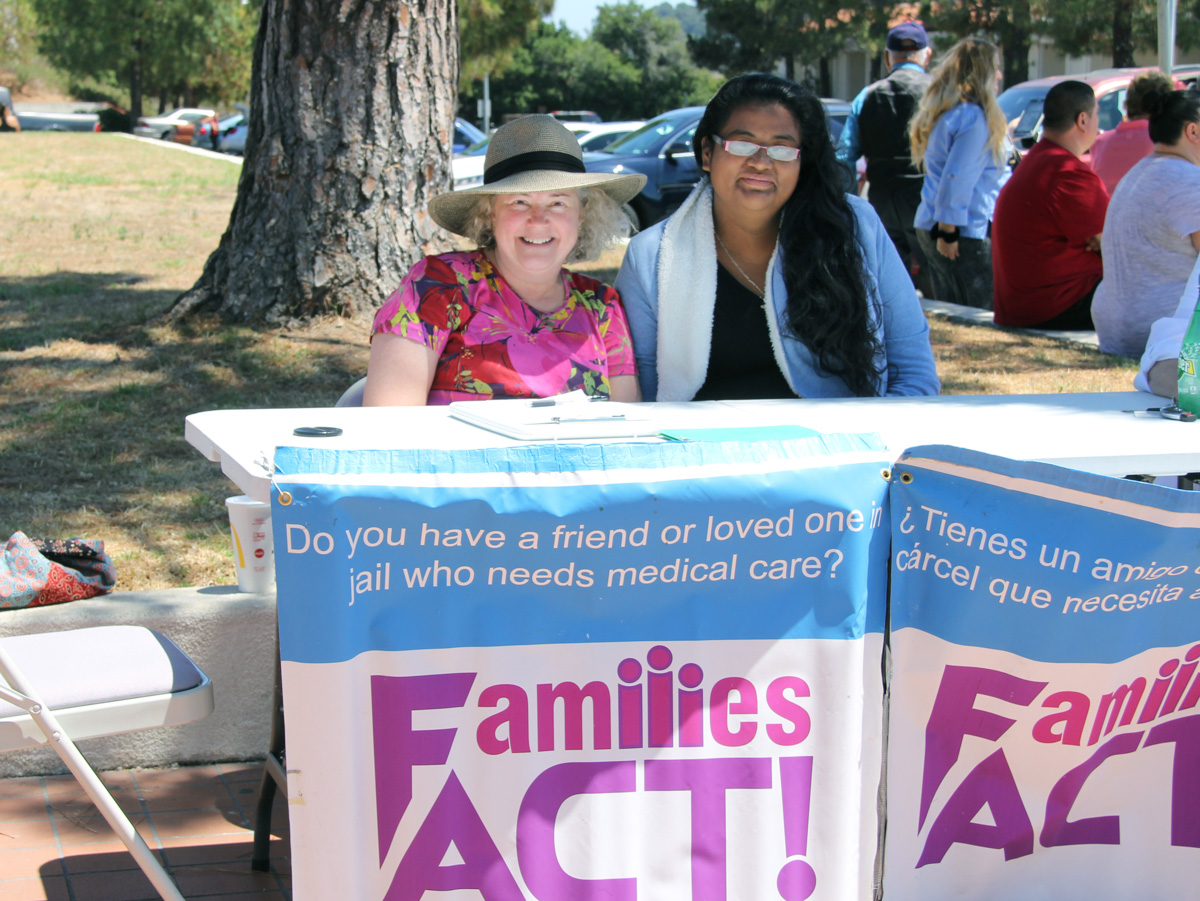 The number of grievances filed by inmates at County Jail because of the medical treatment they've received has dropped dramatically in the past year while the number of inmates seeking medical treatment has gone significantly up. Accounting for this dramatic turnaround is a combination of factors: The jail has a new medical treatment provider ​— ​CFMG ​ (California Forensic Medical Group) — ​which is now entering its second year. In addition, the Sheriff's Office is entering its second year of operating a more formalized grievance process, run by a 32-year veteran of jailhouse operations, Lt. Mark Mahurin, who has won major praise by mental-health activists who in the past were among the jail's most relentless critics.
"It's really quite remarkable," said Suzanne Riordan of Families Act!, which has watchdogged mental-health care at the jail for more than 10 years. "We call Mark or Lt. Shawn Lammer with a complaint, and they're inside the jail cell almost immediately checking it out. We still have problems. They just get resolved a lot faster now." Families Act! helped get the new grievance program started a few years ago when they released a dossier of medical horror stories from the jail.
In the first three months of 2018, the jail received a total of 477 grievances, of which 87 were related to dental care, mental health, medications, or general medical care. In the first three months of the prior year, there were 520 total complaints, of which 138 related to health-care concerns. In the first quarter of 2018, 2,244 inmates sought medical treatment; the first quarter of the prior year, the number was 1,852.
In 2018, all 87 grievances were resolved in an average of 3.8 days. The prior year, it took 5.6 days for resolution to be achieved. Last year, 15 cases required some form of follow-up before they were settled, and three went to appeal. This year, no cases required any follow-up, and none were appealed. Resolution, however, doesn't necessarily mean the complaint was settled to the liking of the inmate; it means the complaints were investigated and a determination was made.
Resolution could mean getting painkillers to an inmate experiencing chronic dental issues or scheduling an appointment with a gynecologist for an inmate complaining of an ovarian cyst. In another case, it could mean denying hormones to an inmate undergoing a gender change because there's no history of the inmate receiving such a prescription.
Mahurin said once the county supervisors gave the boot to the jail's prior health-care contractor ​— ​Corizon ​— ​the opportunities for improvement abounded. Corizon's response to complaints, Mahurin said, were too often "too vague and too general." Corizon professionals cited medical confidentiality rules for divulging so little information, frustrating inmates, advocates, and jail custodial staff trying to get answers. Once CFMG took over, Mahurin said the county changed to a grievance procedure, asking inmates to sign confidentiality waivers so that health-care providers could no longer hide behind vague generalities. "It used to be, 'We'll look into it,'" Mahurin recounted. "Now we'll get, 'You're right, that should never have happened, and we're dealing with it.'"
Mahurin praised several ideas proposed by task-force members. Thanks to Esther Lim of the ACLU Southern California Jails Project, he said, the jail website now allows inmates' relatives to provide pertinent information to the health-care workers in the jail. Many inmates, especially those experiencing mental illness, are less than forthcoming or accurate about their conditions and the medications they need. Likewise, he gave credit to Families Act! for posting a volunteer-run informational table in front of County Jail every weekend to help inmates' family members navigate what can be a confounding and intimidating system. Information gleaned by those volunteers, he said, has formed the basis of grievances in addition to the ones submitted by inmates themselves. In 2017, volunteers processed 33 grievances; this year it was 15.