News
Goleta Limits Accessory Dwelling Units to 800 Square Feet
City Follows Most State ADU Rules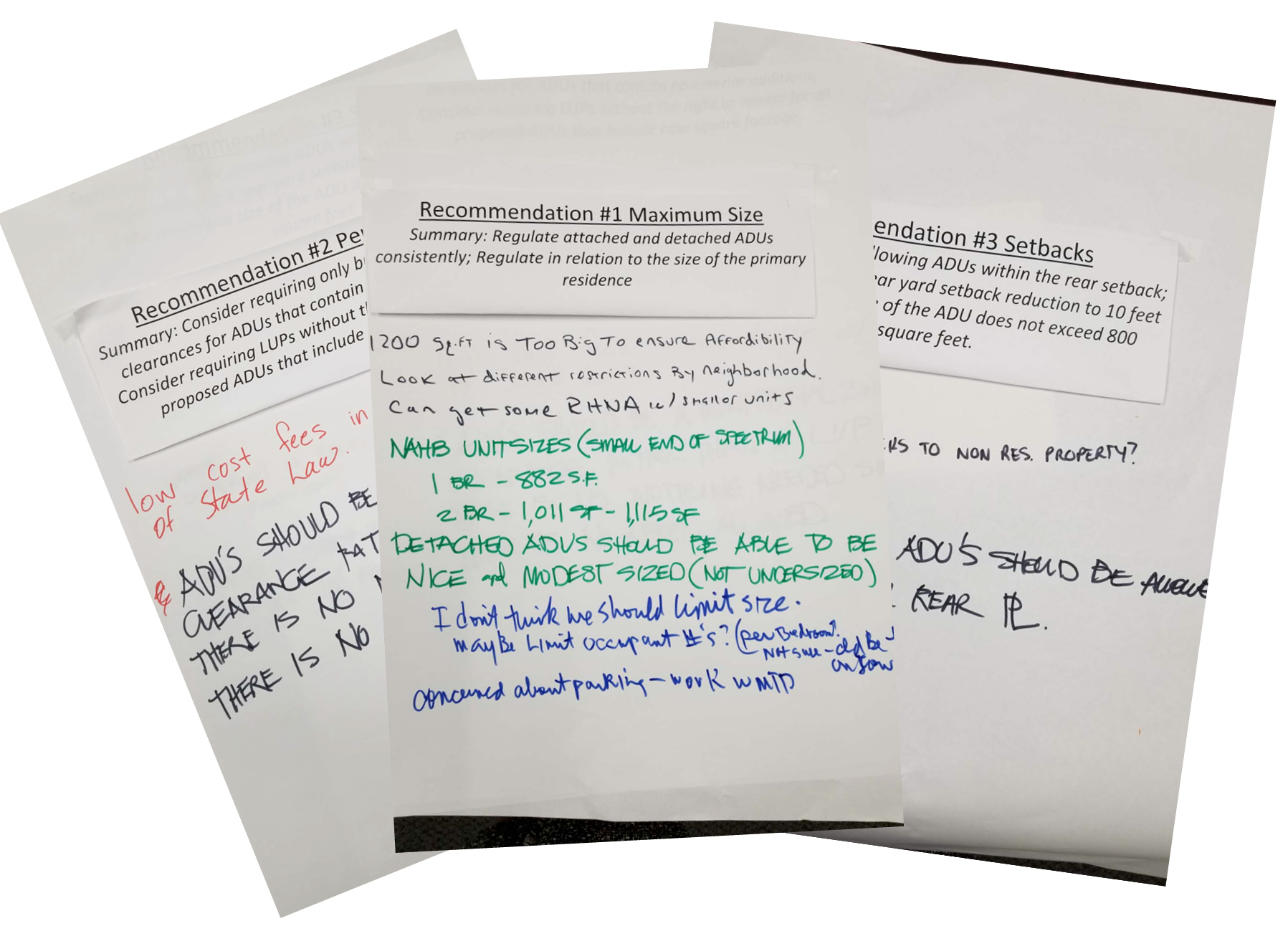 In Goleta's short history, no one who asked the planning department about a second residential unit ever went any further than just thinking about it. The permit price was just too high, they told the city. But since planners began holding workshops last November on the new state-mandated accessory dwelling unit (ADU) — the new name for the old second residential unit — nine applications have been filed. Eight received permits. And two of the projects that whizzed through in less than 120 days — as required under state law — exceed the 800 square feet the city adopted as its maximum size for ADUs on July 13.
As far as land-use permit fees go, second units and ADUs seem to cost the same in "development impact fees" that include fire, police, library, and parks. The main advantage of the ADU is that it avoids design review and is quick. One ADU, an existing garage conversion, passed in four days. The state rules dictate many building details, like the exterior look — they must resemble the main house, unless they're a manufactured home.
The first project in the pipeline happened to be a manufactured house: 757 square feet that fits quietly on a half-acre-plus lot alongside a main house that's just over 2,000 square feet. The projects approved before July were charged Goleta's transportation fee, an additional $11,000. By July, however, planning honchos had decided ADUs did not trigger the "average daily trip" threshold for the fee, city spokesperson Valerie Kushnerov explained. All the approved ADUs have been within a half-mile of a bus stop, a state requirement to avoid additional parking. The City Council is likely to address development fees again in the fall.
The majority of the approved ADUs have been garage conversions, including the sole unit approved so far under the new city ordinance. These tend to be around 300 square-feet in size, and the land-use fee is near $7,000, payable when the occupancy certificate is issued at the end of the project. By comparison, in the City of Santa Barbara, a similarly sized garage conversion might cost between $2,000 and $3,000 in land-use fees. Additional permit fees come up in both cities in the building-and-inspection stage. School fees in Goleta are charged at $3.79 per ADU square-foot.
Land-use fees are about $7,500 for the two early birds that were permitted at close to the state maximum of 1,200 square-feet. One of them could be described with the other nicknames given to ADUs — "granny flat" or "mother-in-law." The other is an interesting problem at the top of Cambridge Drive that puts an ADU in an old adobe barn — which lacks footings and any reinforcement in the walls, and has rotten rafters, beams, and joists — and scooched it in as a two-story replica barn at 1,198 square-feet plus a garage. It's part of the Harvest Hill development of seven homes ongoing since 2014.
In the larger county areas, fees vary by location but are set separately for Goleta and Orcutt. Goleta adopted the county planning rules when it incorporated in 2002 and has been tweaking them ever since. Unincorporated county areas around Goleta would pay about $15,000 in development impact fees for a 300-square-foot garage conversion based on the second-residential-unit fees. That includes transportation fees of about $8,000, which are determined by whether or not peak-hour trips are generated. How ADUs will be treated in the county is on the supervisors' calendar for Tuesday.
Goleta's new rules, worked out through two city-sponsored workshops and the Planning Commission, mostly adhere to the state rules. Among Goleta's fine-tuning of the ordinance is limiting all ADUs to 800 square feet or half the size of the main house, whichever is smaller. Height is a single story, or 12-16 feet. The property must be owner-occupied for five years after the ADU is built. Units of two bedrooms are allowed, as are "junior" ADUs of 150-200 square feet. The new structure must be screened from neighbors' windows; notification of the budding project is made through a placard outside the worksite.
Goleta's category of "second residential unit" still exists. In a sense, they are any new addition that would fall outside the ADU category for any number of reasons, such as a second story or being built in the front area of a home. The 16-year-old city still has yet to receive an application for one.