News
Sol Linver Named New County Undersheriff
He Succeeds Barney 'Yoda' Melekian as Sheriff Brown's Right-Hand Man
After serving as Sheriff Bill Brown's unofficial Yoda for the past three-and-a-half years, Bernard Malekian has now been officially been replaced as undersheriff by Sol Linver, a 34-year veteran of the Santa Barbara County Sheriff's Office and until now the third-highest ranking member of that agency. Shortly after Brown won re-election outright in June, Malekian quietly announced he'd taken a job working for county administrator Mona Miyasto, for whom he will attempt to herd the cats of the county's often fractious public safety departments.
Linver was quick to note he has big shoes to fill. Malekian may not have walked on water with many elected officials who took a dim view of his former boss Brown, but he came close. Malekian — known simply as "Barney" in the world of county government or sometimes "Yoda" — could often make Brown's case more effectively than Brown could, and he took care never to upstage Brown in the process. Smart, understated, and a straight shooter, Malekian was enough cop even in his 60s to subdue an unruly motorist. His appointment, however, had not been without controversy.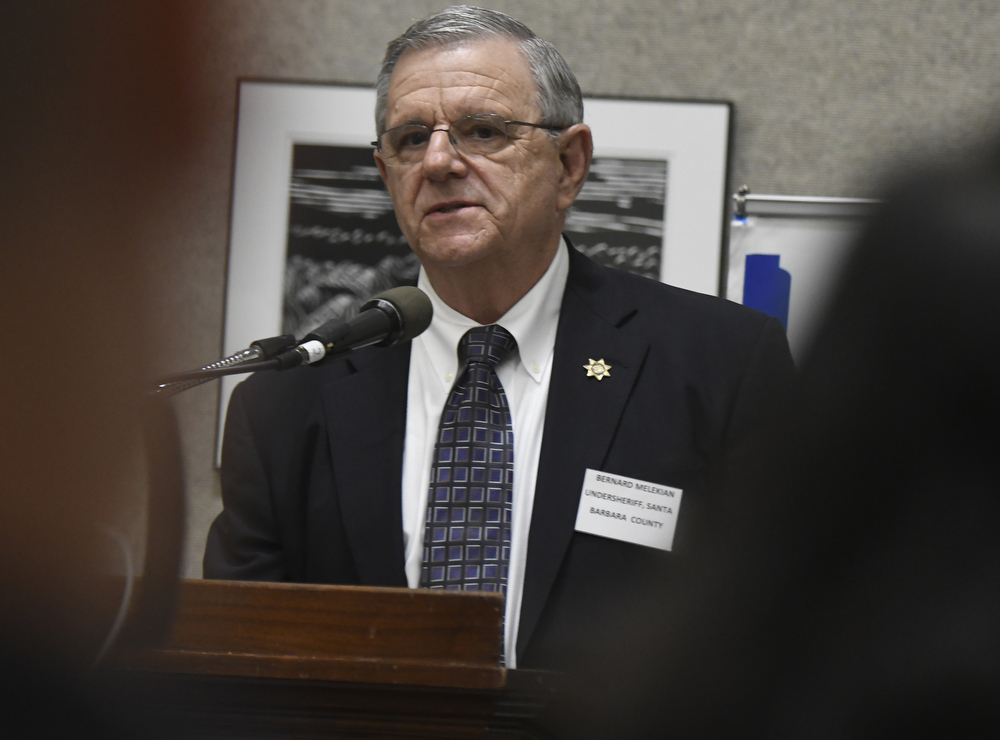 When Brown hired him from outside the department — Malejkian was Pasadena Police Chief at the time — to fill the number two spot, there was much grumbling and consternation from within the ranks. Linver, by contrast, has spent almost his entire career working for the Sheriff's Department. For four years, he ran Halloween operations in Isla Vista. In the '90s he started the department's high-tech computer crime investigations unit.
For many of his years, Linver has focused on criminal investigations, rising up to chief deputy of law enforcement operations a year-and-a-half ago. "I am a student of leadership," he said. "I care about the people." He will focus, he said, on succession planning, identifying young sergeants and lieutenants who could be moved up the departmental food chain. The opening of the new North County Jail — slated for next year — will occupy a great deal of Linver's focus. He has a pile of binders two feet high, he said, on what he needs to know.