News
Bicycle Challenge Rides Through Santa Barbara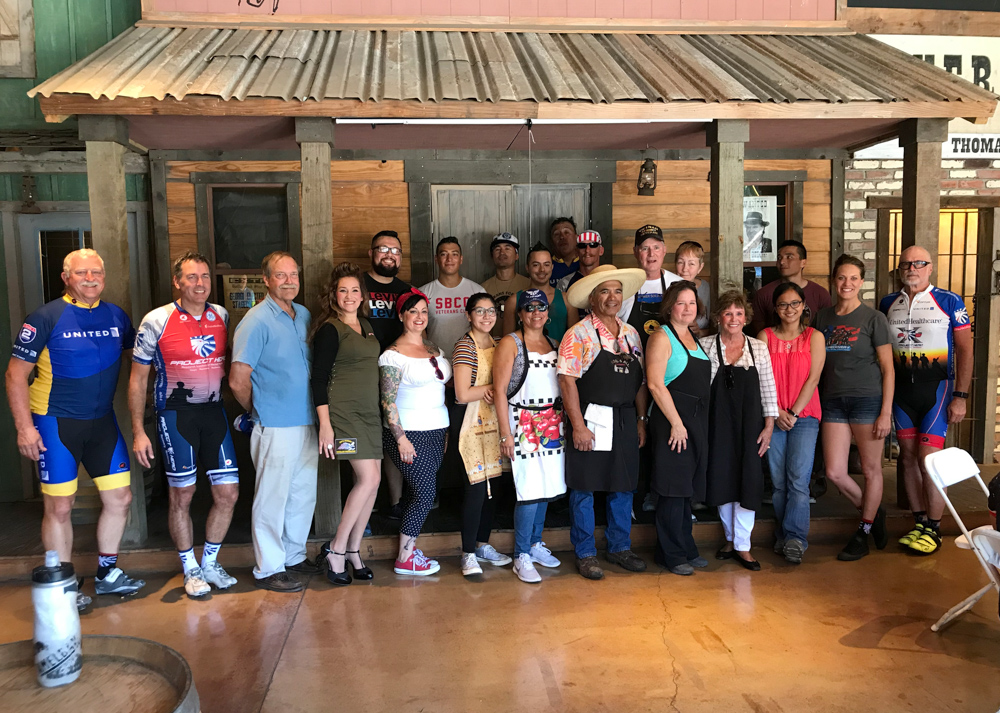 More than 40 wounded veterans and first responders rode through Santa Barbara as part of the 11th annual UnitedHealthcare California Challenge. Hosted by Project Hero, a national nonprofit organization dedicated to helping veterans and first responders affected by PTSD (post traumatic stress disorder), traumatic brain injury (TBI), and injury, the challenge is a six-day, 400-mile bicycle ride from Santa Cruz to Ventura. Individuals from across the United States participated in this "noncompetitive, therapeutic bike tour" to increase awareness about mental health and provide spiritual healing for this community.
On the fifth day of their journey, the riders arrived at the Santa Barbara Carriage Museum as part of their tour for a temporary lunch stop.
Peter Bylsma, a media representative of Project Hero, stated that the ride is a "really positive experience" for the veterans and first responders, "giving them a chance to build a family" who share "experiences they each can relate with." Bylsma stressed that "Cycling is unique because the spiritual and the physical come together," helping veterans overcome challenges in their daily lives.
Bylsma also indicated that Project Hero collaborates with universities on research to more effectively treat PTSD and decrease veteran suicides. He suggested that research indicates that these types of programs have a significant positive impact on the well-being of veterans.
Phil Cooper, a Navy veteran and member of the California Highway Patrol, has supported Project Hero's mission for the last five years and participated in the ride. He believes this service brings together like-minded individuals, allowing them to discuss the hardships they are going through. "This is an opportunity for people to get together to talk about the challenges in their lives. It's service that isn't provided enough."
Kendra Marsh, a fellow cyclist and Army veteran who served in Iraq, began riding with Project Hero three months ago. After leaving the military in 2011, Marsh suffered from severe PTSD and TBI and unsuccessfully attempted to acquire an education and job. She initially avoided treatment because it was "difficult to go to an environment with a lot of veterans." However, after years of feeling "abnormal and awkward" in her daily life, she registered as a patient at a VA facility in Menlo Park. As she was receiving treatment, she was recommended to join Project Hero.
Since then, Marsh believes that she has become more aware of herself. She stated, "For the first time in 11 years, I feel free and proud of being part of a veteran community." Marsh advised other veterans to "reach out and get help." "You are not as alone as you feel, and it is okay to ask for help. It is worth taking care of yourself and worth being there to give back."
Project Hero holds more than 25 events throughout the year across the country and invites everyone to join veterans in their rides.