News
Few Countywide Are Emergency-Ready
Officials Urge Residents to Sign Up for 'Aware & Prepare'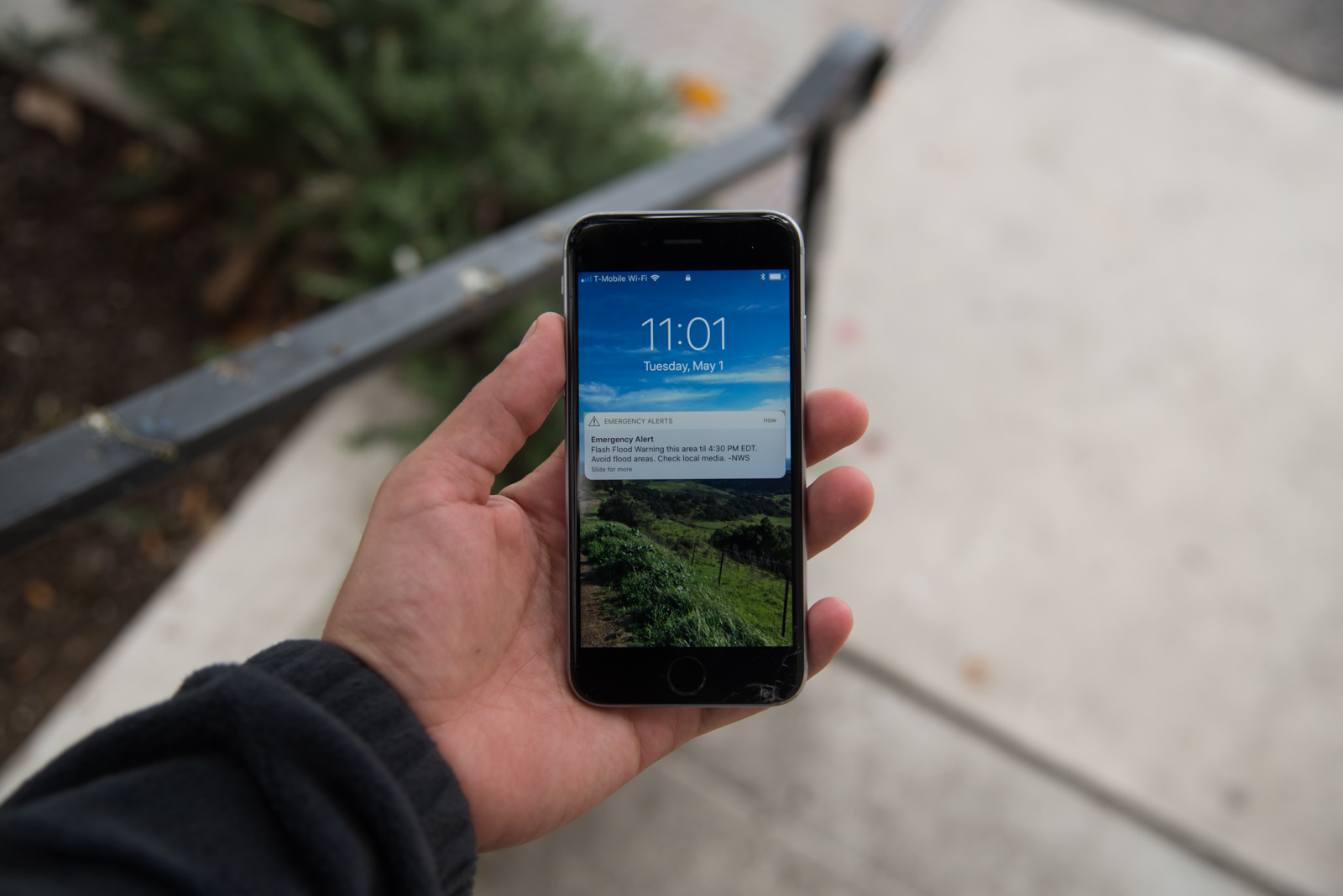 Only 12 percent of Santa Barbara County residents have signed up to receive regional emergency alerts, officials told the supervisors this week, a surprisingly low figure they attributed to lingering uncertainty over the county's public messaging program, Aware & Prepare. "There's a lot of confusion about what Aware & Prepare is," said Assistant CEO Terri Nisich. "That low number tells us we have more work to do." The program, launched in 2016 and utilizing the Everbridge software system, broadcasts disaster-time notifications, including general warnings and evacuation orders, via phone calls, emails, and texts to residents who opt in. The county has also received federal permission to issue cell-phone WEAs (Wireless Emergency Alerts). In the last 12 months alone, during which Santa Barbara was bombarded by multiple wildfires and a catastrophic debris flow, authorities sent out 339 Aware & Prepare alerts and 35 WEAs, the sixth highest of any county in the nation.
Officials conducted a countywide survey after the Holiday Fire in July 2018, when they received more than 100 complaints from Goleta residents who didn't receive alerts as the fast-moving wildfire bore down on their Patterson Road neighborhood. More than half of the 4,000 respondents said they didn't know Aware & Prepare existed, 80 percent said they wanted to receive alerts by text, and 60 percent said they wanted to be notified if an emergency was occurring anywhere in the county. Nisich said the new state law that allows jurisdictions to cull resident information from utilities and automatically enroll them in emergency messaging systems will go a long way to increasing the number of people the county reaches.
To encourage Aware & Prepare opt-ins, the county recently hosted two public information meetings, with plans for more next month, Undersheriff Sol Linver told the supervisors. The county's Office of Emergency Management is training individual cities and fire agencies on how to use the software, and dispatchers are now well versed, he said. The alerting policy among field commanders and dispatchers has been streamlined into a single protocol. Perhaps most important, Linver went on, the Radio Ready program was recently rebooted and may be the best — or only — option for communication in a complete power failure. "Dust off that old boom box in your garage and get new batteries," Linver advised. For a list of participating radio stations, and to sign up for Aware & Prepare alerts, visit readysbc.org.