News
Santa Barbara to Hear Sonic Boom
SpaceX Scheduled to Launch Sentinel-6 Satellite on Saturday Morning, but Will Not Be Open to Public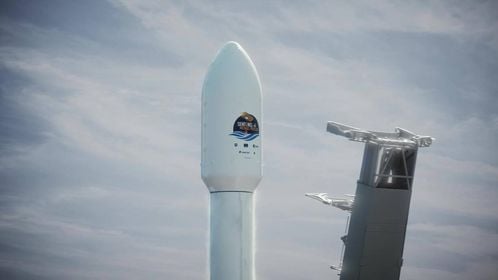 Santa Barbara residents can expect to hear a sonic boom this  Saturday when Team Vandenberg and SpaceX are scheduled to launch the Sentinel-6 Michael Freilich satellite at 9:17 a.m. from Vandenberg Air Force Base.
The satellite will be carried into orbit on a Falcon 9 rocket from SpaceX, and the launch will be overseen and carried out by NASA's Launch Services Program, with contributions from NASA's Jet Propulsion Laboratory. 
Upon reentry of the vehicle into the atmosphere, VAFB expects that residents of Santa Barbara, San Luis Obispo, and Ventura will hear sounds resulting from a sonic boom, which occurs when the sound barrier is broken. The Sentinel-6 Michael Freilich satellite is the first of two that will be launched into the earth's orbit to make sea level observations for a period of, at minimum, 10 years. 
While such launches are usually available to public viewing at Azalea Lane off of Highway 1 just south of Vandenberg, due to the COVID-19 pandemic, the viewing area will not be available to the public, according to a press release from Vandenberg AFB.