The News Letter
The News Letter | Nordstrom Becoming Office Space?
Paseo Nuevo's Other Former Anchor Likely Going the Way of Macy's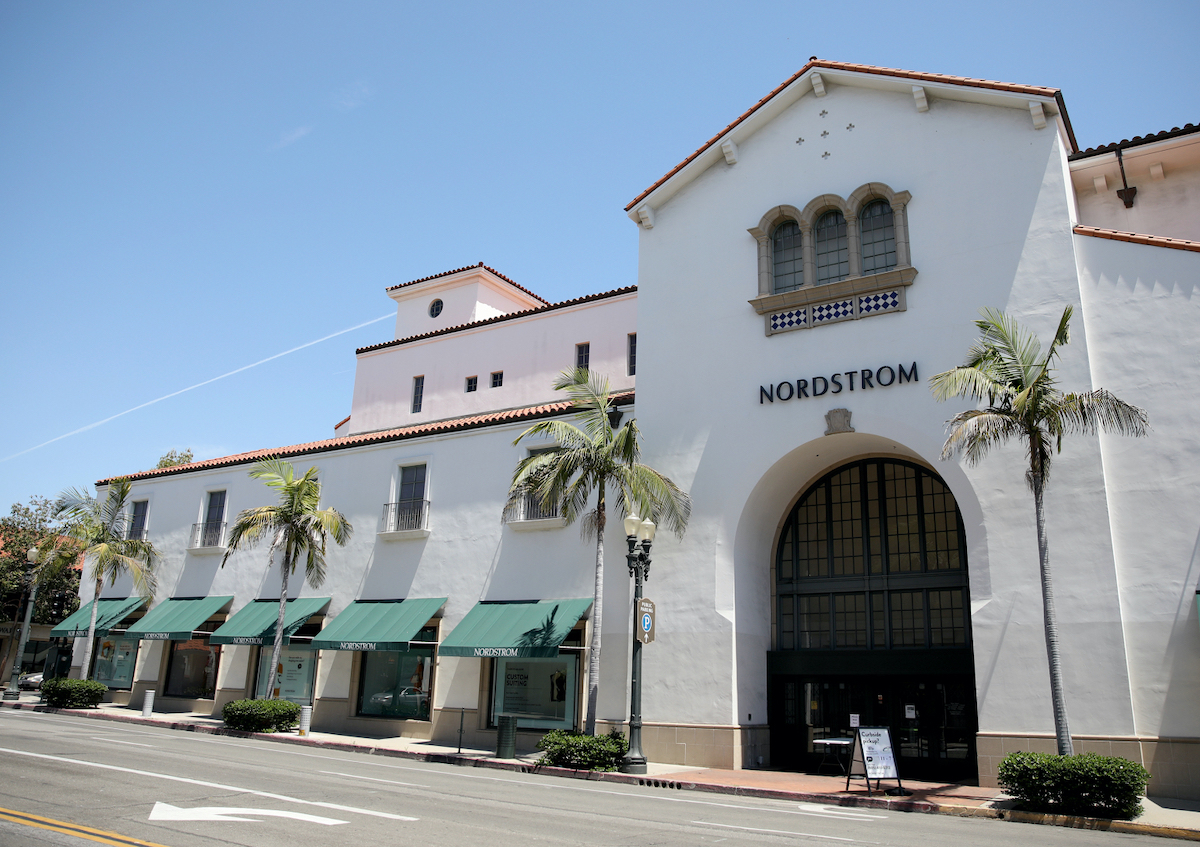 I learned this week as part of my reporting for our annual jobs issue that the upper floors of the now-empty Nordstrom building in Paseo Nuevo will likely be converted and marketed as office space.
That may come as a surprise ― and maybe even a disappointment ― to many, as more creative and exciting ideas for the massive State Street footprint had recently been bandied about, like housing, a movie theater, or some combination of restaurants, retail, and entertainment.
Nordstrom announced the closure of its Santa Barbara location along with 15 other branches in May 2020 as the pandemic picked up steam. The department store had helped anchor the Paseo Nuevo shopping mall for nearly 30 years, along with Macy's, which closed in 2017.
The prediction that COVID-19 would render physical office space obsolete is not playing out, at least not locally. Santa Barbara brokers are reporting high ― and even growing ― demand as companies reconvene employees burned out by work-from-home fatigue.
For example, the large El Centro building on Canon Perdido Street is now almost full, with Women's Economic Ventures recently signing a lease for the entire third floor. The Freitas building on Carrillo Street had four major vacancies at the start of the year, but they've since been occupied by law, accounting, and engineering firms. And, of course, there's Macy's, now being leased as office space and reportedly receiving steady interest.
In other business news, City Hall staff made a major unforced error this week when they tried strong-arming restaurants ― just now starting to dig out of the financial hole created by COVID ― into renovating their outdoor parklets to fit a more homogenous "Santa Barbara aesthetic." The rejection of the proposal was swift and fierce, with both the City Council and the restaurateurs wondering why the idea was even up for discussion.
It turns out, the failed redesign effort was driven by volunteer architects and historic preservationists who met with staff in private to grouse over the "visual degradation" of our fair town. The parklets, they said, were too colorful and diverse ― in other words, too fun and different ― and needed to be whitewashed with pre-approved tones and infrastructure. For reasons unclear, no restaurant owners were included in these discussions.
---
Sign up for Indy Today to receive fresh news from Independent.com, in your inbox, every morning.
---
The insensitivity of the moment was underscored by the fact that the city staff member who made the proposal earns around $85,000 a year, while her supervisor, who was also present, pockets approximately $150,000. It bears repeating that both were taking their cue behind closed doors from volunteers, often retired, in their specialty fields.
Meanwhile, the restaurants they wanted to overregulate are struggling nearly across the board with post-pandemic staffing shortages, and the staff they do employ typically make minimum wage, which equates to just over $30,000 annually, before taxes. Owners and managers don't make much more as, even in the best of times, restaurant margins are razor thin.
Tone-deaf only begins to describe the attitude of anyone in City Hall who thought these were the people who needed to be slapped with more rules and expenses right now. The fiasco was all the more confusing and disappointing as it was driven by the same staff who quickly and heroically made the State Street promenade and its many parklets the success that it is today.
In other news…
A zoning permit for 87 acres of outdoor cannabis cultivation at the western end of the Sta. Rita Hills was approved by the County Board of Supervisors this week. SFS Farms, owned by investors in Colorado and Manhattan Beach, is the largest "grow" approved by the county to date. If it were up and running today, it would be one of the largest cannabis operations in the United States.
Despite vocal objections from about 30 downtown neighbors, the City Council gave the green light to a proposal for a four-story mixed-use housing development on the 800 block of De la Vina Street now occupied by an urban parking lot. The neighbors complained that the proposed development ​— ​21 apartments, 23 parking spaces, and 32 bike parking spots ​— ​was outsized and would loom over the surrounding neighborhood, a stylistic hodgepodge of one- and two-story structures.
Santa Barbara's Black and Latinx high school graduates met University of California and California State University eligibility requirements at nearly half the rate as their white and Asian counterparts, according to a presentation at Tuesday's school board meeting. In 2021, 40.91 percent of Black graduates, 42.95 percent of Latinx graduates, and 40.77 percent of low-income graduates made the requirements. In the same graduating class, 83.74 percent of Asian graduates and 72.88 percent of white graduates did.
---
Support the Santa Barbara Independent through a long-term or a single contribution.
---