The Home Page
The Home Page: Downtown Delights, Delicious Decor, and More
Jeff Shelton Unpacks 'The Fig District'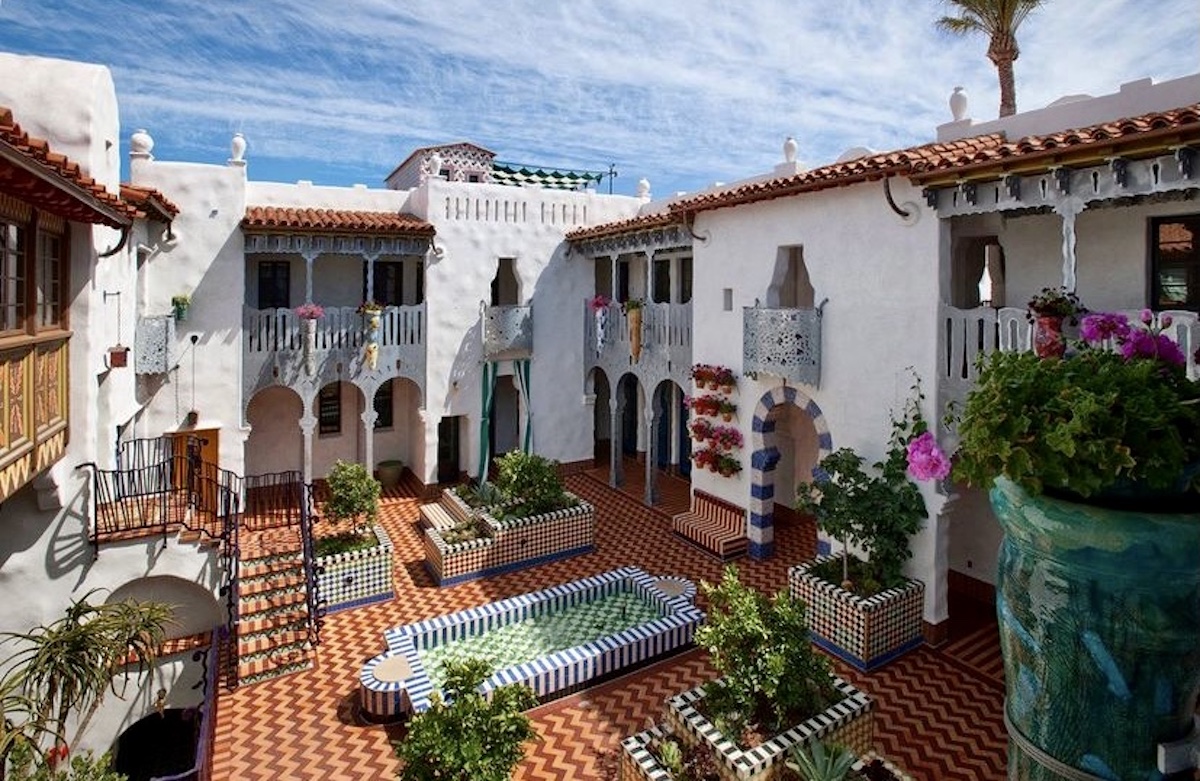 SHOWING OFF SHELTON
The colorful, whimsical style of everyone's favorite Santa Barbara architect is now on display in a gorgeous 192-page hardcover book. Jeff Shelton's work is evident at a glance, and yet there's much more to his buildings than meets the eye. The Fig District tells the story behind eight of his projects — including El Andaluz, shown above — with drawings, details, and the "merry band of artisans" that makes the magic happen. Read all about it in this week's real estate section, as our resident bibliophile Caitlin Fitch quizzes Jeff about the upcoming tome. The book is available for preorder here, and it can serve as both a coffee-table staple and a walking tour guide, as all of the featured buildings lie within a six-block radius of Jeff's downtown office.
MOVED BY MUSTARD
My sister Sue loves mustard. I grew up hearing her order cheeseburgers with "mustard only" and then asking for extra mustard on the side for her French fries. As I was scrolling through one of my favorite design blogs on a recent cloudy morning, I stopped in my tracks when I saw this mustard-accented living room. It's part of the Real Simple design house, an annual project in which the magazine enlists different interior designers to work on the house, assigning each a specific room or area. This room was designed by Natalie Papier, and the color, style, and fun touches just make me happy. Now I have a new favorite designer whose work I can drool over while sister Sue drools over her mustard burgers.
SURROUNDED BY NATURE
This brand-new listing from Bob Curtis is set on a large oak-tree-and-boulder-studded lot, with open space on one side and a gate from the backyard fence that opens onto Sheffield Park. Definitely sounds like a private, tranquil sanctuary. Located at 722 Rockwood Drive, it's open today from 1-4 p.m. if you'd like to see for yourself. Details here.
---
Sign up for The Home Page, a weekly newsletter written by Sarah Sinclair. Get the inside scoop on local real estate, style secrets, garden gossip, and more in your inbox each Sunday.
---
ANOTHER NATURAL BEAUTY
Here's another brand-new listing located next door to another one of our amazing open spaces. This unique property is a blend of both art and engineering feats, with exposed curving beams, high ceilings, and wrap-around decks, in a gorgeous hillside setting across from Parma Park. Check in with listing agent Alex Gallop to find out more.
GOLF FORE FRIENDSHIP
The Santa Barbara Association of Realtors golf tournament last month was a rousing success. Sidelined by COVID last year, the annual fundraiser returned stronger than ever, bringing Realtors and supporters to the links to support this year's recipient: The Friendship Center of Santa Barbara. As a member of the SBAOR Community Outreach and Events Committee that planned and produced the event, I can confidently report that a good time was had by all. Shown here is SBAOR Board President Brian Johnson, who says he was happy to support our charitable efforts … and to leave the links without injuring himself or others. 
Check out this week's issue of the Independent for plenty more real estate and all sorts of engaging info. Whether you're reading, golfing, or out looking at houses, enjoy your Sunday!
---
Support the Santa Barbara Independent through a long-term or a single contribution.
---