Community
Santa Barbara District Attorney Joyce Dudley Officially Retires
Dudley Will Swear In New DA John Savrnoch on January 3, Says Retirement Is 'Bittersweet and Scary'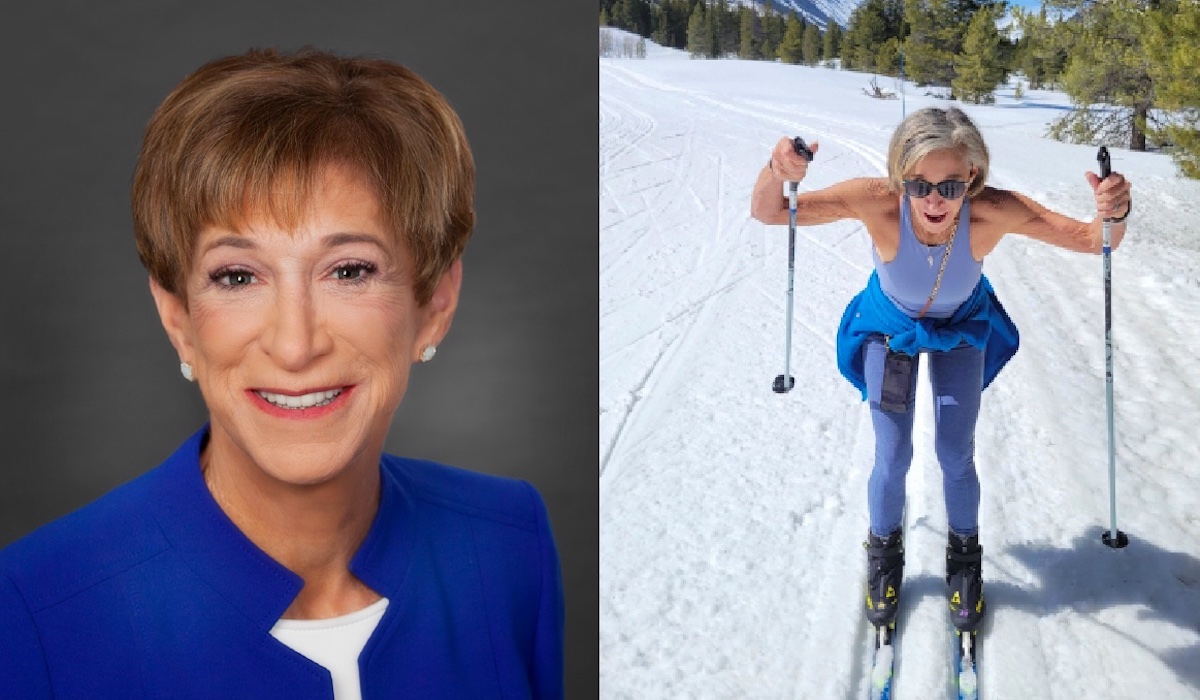 After 12 years as Santa Barbara County's district attorney, and more than 32 years in the county District Attorney's Office, Joyce Dudley officially begins her retirement today.
Dudley was first hired in the Santa Barbara County District Attorney's Office the day she passed the bar. She worked for more than 20 years as a deputy district attorney, making a name for herself prosecuting violent crimes against vulnerable victims before being elected as district attorney in 2010.
Since then, Dudley has overseen the prosecutions of some of the most notable cases in Santa Barbara County history. In 2019, she famously sought the death penalty in the multi-county case against "Golden State Killer" Joseph James DeAngelo, who agreed to plead guilty in 2020 to get a life sentence instead. In 2021, Dudley's office successfully led the case against Pierre Haobsh in the grisly triple-murder of local doctor Henry Han, his wife, and their 5-year-old daughter in Goleta.
In the dozen years as district attorney, Dudley has received numerous honors and appointments. In 2016, she was appointed by former Governor Jerry Brown as Chair of the Police Officers Standards and Training Commission (POST); she was previously the National Co-Chair of Prosecutors Against Gun Violence; and she has served on the Executive Board of Fight Crime Invest in Kids. She was named Woman of the Year (2021) by the Democratic Women of Santa Barbara County; Attorney of the Year (2015) by Santa Barbara Women Lawyers; and Mentor of the Year (2016) by the Council on Alcohol and Drug Abuse.
Last March, Dudley announced that she would not seek a fourth term in 2023 and instead would take the long-awaited step to retirement. In a statement released on December 30, she described her decision to retire as "bittersweet and somewhat scary."
---
Sign up for Indy Today to receive fresh news from Independent.com, in your inbox, every morning.
---
Dudley began working in her father's restaurant in Queens, New York, at age 6, she said, and had never been unemployed until her final day of work on January 2, 2023.
Following a small retirement party with family, friends, and colleagues, Dudley will swear in the newly elected district attorney, John Savrnoch, at the DA's Office on January 3 and then leave the next day for an extended winter trip to Colorado.
"I grew up quite poor, and I always dreamed about being able to ski to my heart's content, so that is what this trip is all about," Dudley said.
She went on to say that her upcoming trip is also about discovering who she is without her "most cherished positions" — as a mother of four boys; a wife to late husband, John, who died in 2019; and as district attorney for the County of Santa Barbara.
"The best way to describe how I feel now is the old adage: 'Parting is such sweet sorrow.' The best part of my new life is that I will have uninterrupted time with those I love, including my children and grandchildren."
In her final statement, Dudley said that she "deeply appreciates the people she has worked with, as well as the people of the communities she has served," that she was thrilled that Savrnoch will be her successor, and feels the District Attorney's Office is "full of extraordinary professionals in every division."
---
Support the Santa Barbara Independent through a long-term or a single contribution.
---