News
Santa Barbara County Issues Evacuation Warning Ahead of Another Major Storm
Heavy Rains on Monday and Tuesday Could Produce Flooding and Debris Flows in Alisal, Cave and Thomas Fire Burn Scar Areas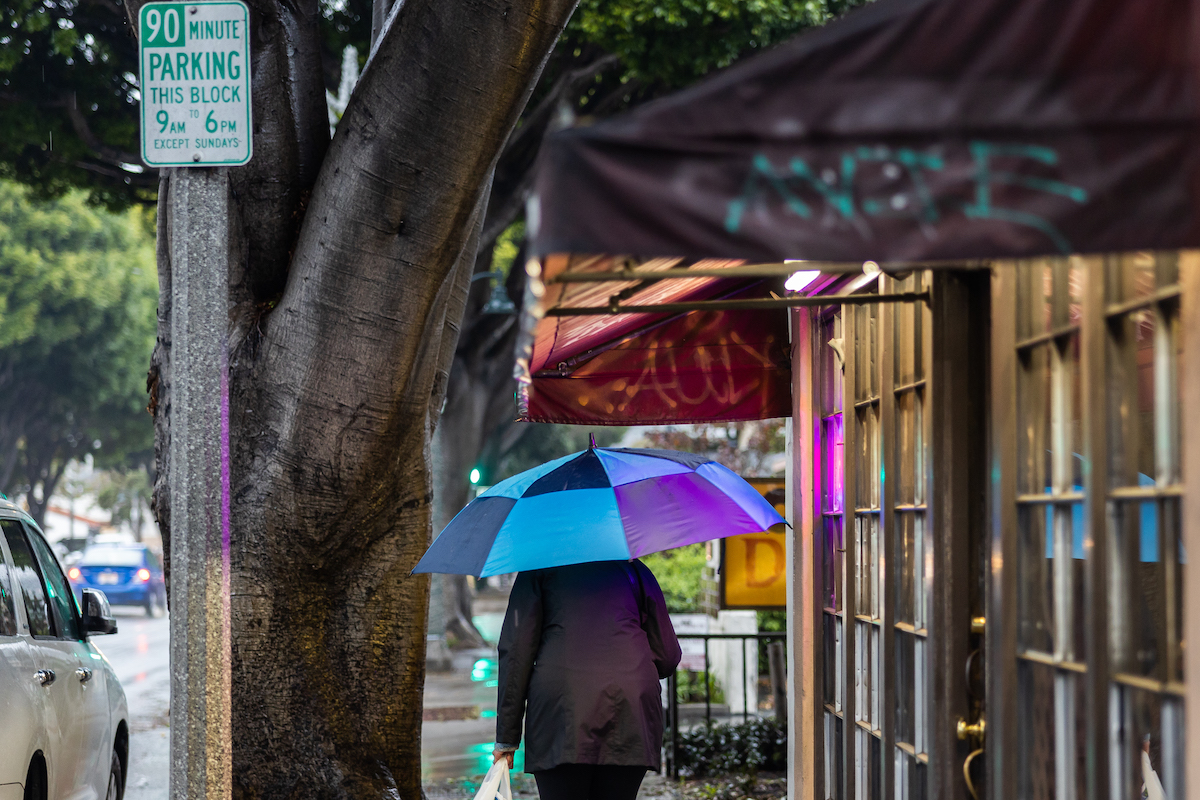 An evacuation warning has been issued for south Santa Barbara County in the Alisal, Cave and Thomas fire burn scar areas due to an incoming storm Monday, January 9-Tuesday, January 10, that could bring flooding and debris flows to the area. Unless there are significant changes to the weather forecast, the warning — which is effective immediately— may be upgraded to an evacuation order.
To see if your property is affected, click here to access the Santa Barbara County 2023 January Winter Storm Incident Map and enter your address.
According to the National Weather Service — which has issued a Flood Watch for the area Monday morning through Tuesday morning — the heaviest rains are expected in the mountains and foothills, where 5-10 inches of rain are expected. In urban areas, 2-5 inches will be common. The NWS says the areas of most concern include the Alisal burn scar, urban roads and freeways, and in creeks and streams.
Monday's storm marks the five-year anniversary of 2018's 1/9 Debris Flow, which killed 23 people and damaged or destroyed 500 structures in Montecito, as well as shut down Highway 101 for nearly two weeks.
County officials are urging resident to take the following precautions ahead of the storm:
PREPARE to leave: fill gas tank, load up important documents, essential items, etc.
LEAVE if you feel unsafe. DO NOT wait for an evacuation order.
Be ready to leave at a moment's notice.
They also say that people with disabilities, access, and functional needs and those with large animals should leave now.
Officials say do not attempt to drive while it is dark or raining, as roads may be damaged or your car may be swept away by moving water or debris.
Those choosing not to evacuate at this time should be prepared to sustain themselves and their household for multiple days as they may not be able to leave the area and emergency responders may not be able to access your property in the event of road damage, flooding, or a debris flow.
For animal evacuation information, call Santa Barbara County Animal Services at (805) 681-4332. For large animal evacuation assistance, call (805) 892-4484.
For Evacuation Center assistance and additional information, contact the County Call Center at (833) 688-5551 or call 2-1-1.
To receive any changes to protective actions, click here to register for Emergency Alerts.