Announcement
MTD to Operate Special Shuttle in Carpinteria, Service to Start at 2:00 P.M. Today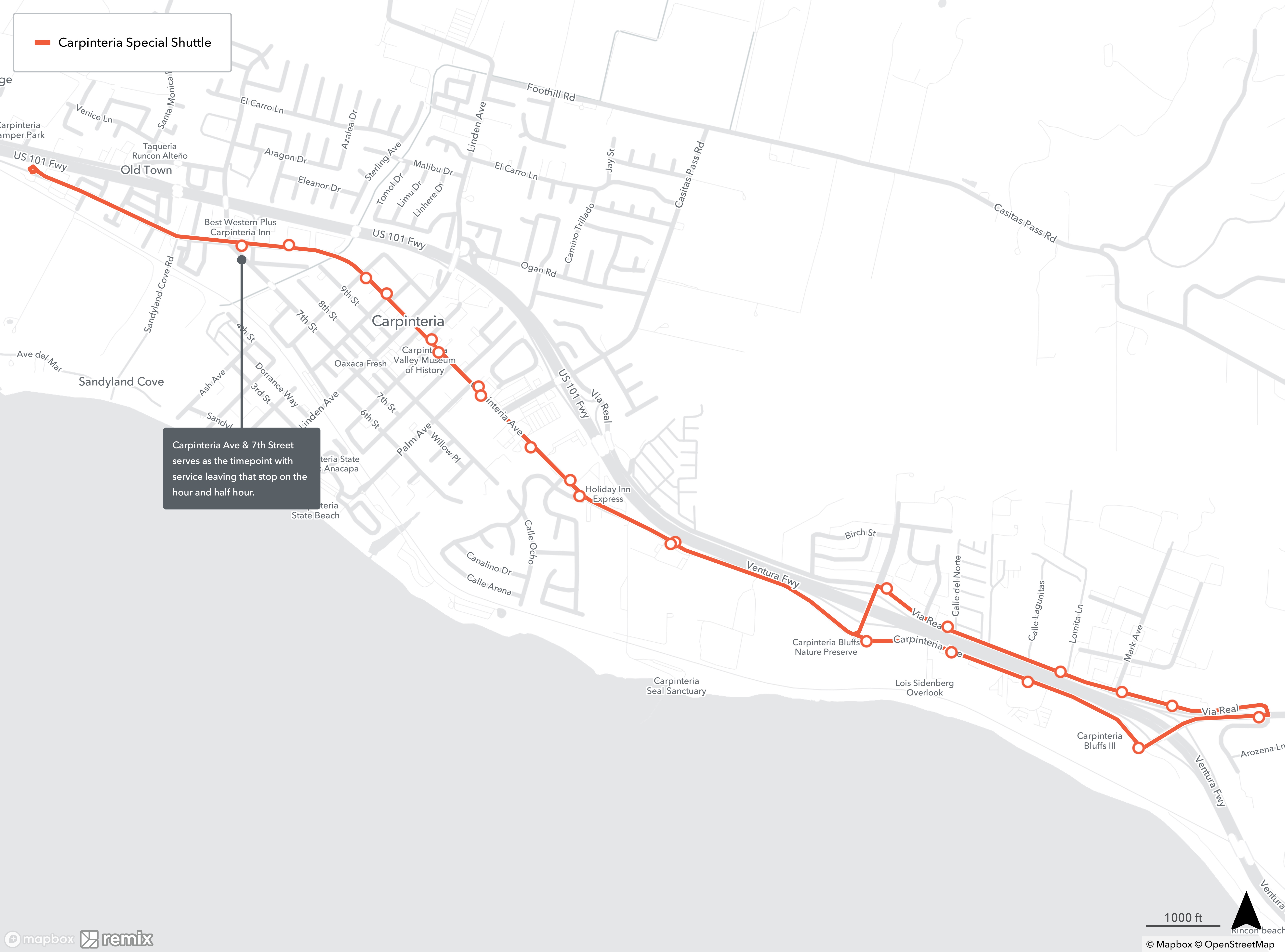 ---
Press releases are posted on Independent.com as a free community service.
---
SANTA BARBARA – While Carpinteria remains inaccessible via the 101 Freeway, Santa Barbara MTD will be starting a special shuttle service within the City of Carpinteria today, Tuesday, January 10, 2023, at 2:00 P.M.
This bus service will operate every 30 minutes, with the bus leaving the Carpinteria Avenue and 7th Street stop (on the south side of Carpinteria Avenue) on the hour and half hour. The service will run until 8:00 P.M. this evening. Should the 101 Freeway still be closed tomorrow, Wednesday, January 11, 2023, the special service will operate from 8:00 A.M. to 8:00 P.M. Regular bus fare will be required for riders of this service.
This route is identical to the Carpinteria end of the Line 20 route that normally runs all the way between Carpinteria and Santa Barbara. While MTD is unable to get buses through the rest of the Line 20 route due to the 101 closure, the bus being used for this special service was staged in Carpinteria ahead of the storm.
For more information, please call the MTD Customer Service line at (805) 963-3366.