News
Probation Chief Tanja Heitman Appointed as Assistant CEO of Santa Barbara County
Heitman to Begin New Position in March; Will Oversee County Health, Human Services, and Public Safety Departments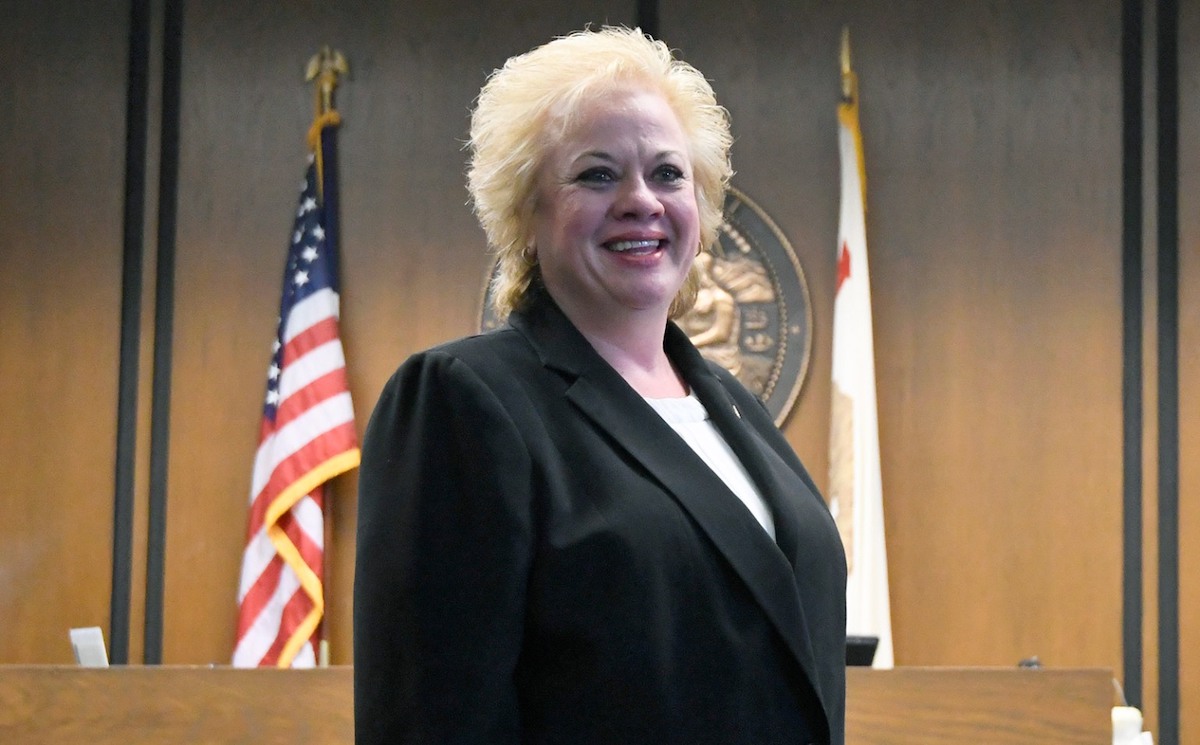 Chief Probation Officer Tanja Heitman will begin a new position as Assistant County Executive Officer in March, and a new chief probation officer will be appointed by the Santa Barbara Superior Court, according to an announcement Tuesday by County Executive Officer Mona Miyasato.
Heitman began her career with Santa Barbara County Probation in 1990, first working as a juvenile institutions officer and serving as the county's chief probation officer since 2017. In her time as chief probation officer, she has worked alongside the Sheriff's Office, the courts, the Public Defender and District Attorney's offices, and local community-based groups toward realignment and juvenile justice reforms.
"I have had the opportunity to oversee many changes within the Probation Department but also have been able to be a part of a growing collaboration with all of the criminal justice partner agencies. Throughout my time as chief, it was apparent that the success of the criminal justice system was becoming increasingly reliant on the work of other departments such as Behavioral Wellness, Social Services, Public Health, and Housing and Community Development," Heitman said. "On the horizon are many initiatives such as Cal-Aim and Care Court, that will bring opportunities for Public Safety and Health and Human Services to join forces to ensure we maximize our potential and successfully leverage available funds for the benefit of our community. I look forward to being a part of this synergy between departments while supporting the Board of Supervisors and CEO Miyasato as we promote well-being for our community."
Heitman's new "restructured" position will fulfill the duties of outgoing Assistant County CEO Terri Nisich, Miyasato said, along with the duties of another vacant position that was previously held by former Interim Police Chief Barney Melekian. Among other things, Heitman will oversee and coordinate the county's Health, Human Services, and Public Safety departments.
"As the county intensifies a focus on data and outcomes, integration of service for clients and the relationship of our safety net services and our justice system, Chief Heitman is uniquely qualified to take on this new role," Miyasato said. "She is a proven leader, collaborator, and policy expert who can continue the important work already in progress by our departments and advance areas of shared goals."
Miyasato also thanked Nisich, who has served as assistant CEO for the past 15 years and has worked with the county since 2002. "She has been a consummate problem-solver, and the force behind much of the county's successes, big and small, during her tenure," Miyasato said of Nisich. "Everyone in our community owes her a great debt of gratitude for her work, which has been largely behind the scenes but critical in keeping the county functioning effectively."
Heitman will begin the position when Nisich retires in March, and Santa Barbara Superior Court will soon begin the process of selecting a new chief probation officer.
---
Support the Santa Barbara Independent through a long-term or a single contribution.
---