Announcement
Santa Barbara Humane Spotlights 2022 as Banner Year for Services and Impact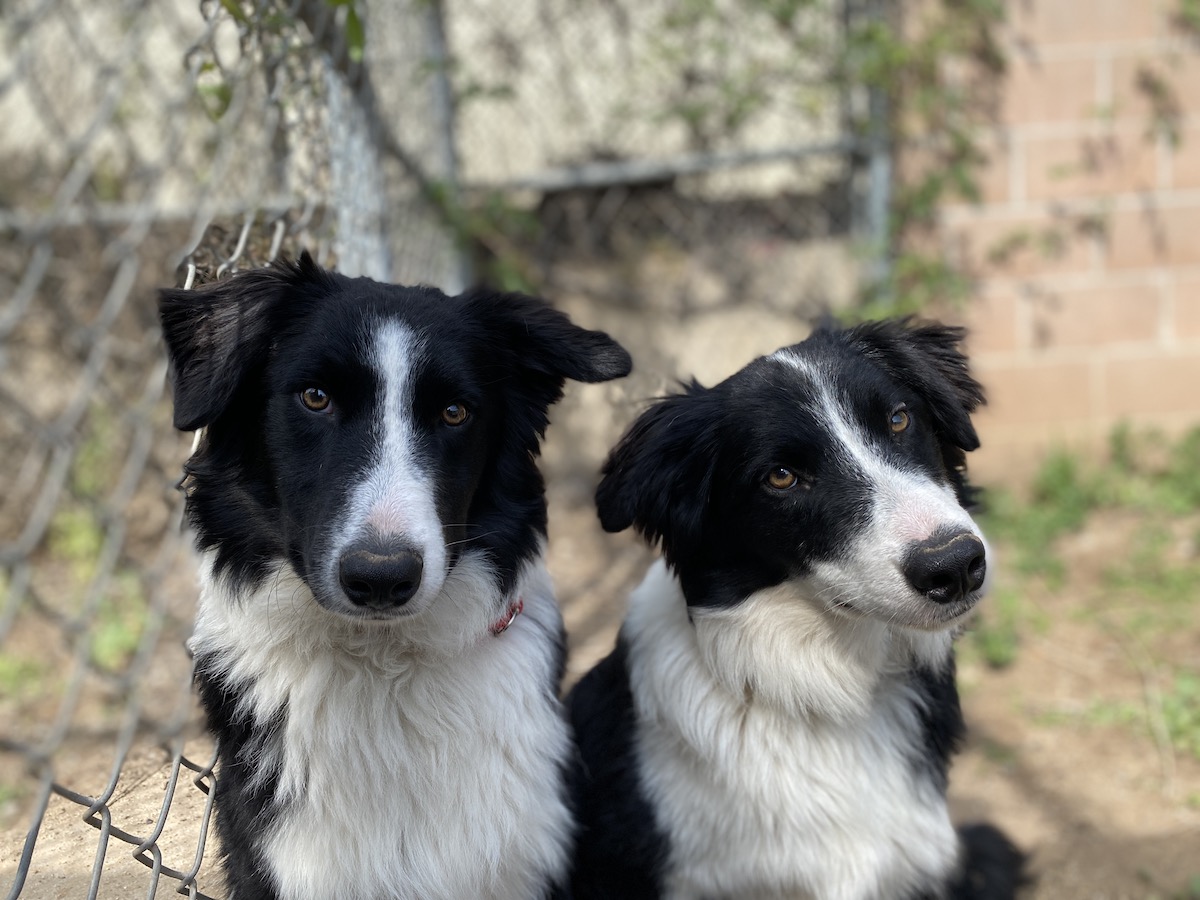 ---
Press releases are posted on Independent.com as a free community service.
---
SANTA BARBARA, CA. (2023) Santa Barbara Humane, the County's longest-serving animal welfare organization, is celebrating another successful year for animals and families. Due to the ongoing loyalty and support of local residents, 2022 was a record year for Santa Barbara Humane. Through its two campuses in Santa Barbara and Santa Maria in 2022, the local non-profit saw the following: 
● 20,426 animals received affordable or free expert veterinary care
● 1,031 dogs learned important behavioral skills through free or low-cost humane behavior training ● 1,666 animals were adopted into loving homes
● 722 animals were transferred in from overcrowded shelters
Santa Barbara Humane is an open-admission shelter, meaning owners can surrender their pets regardless of the animal's age, health, or circumstance. Last year, 1,125 animals – like Snowy outlined below – were surrendered to Santa Barbara Humane through this inclusive policy. Part of the challenge pet owners face in keeping their animals is the barrier veterinary and training costs.
With generous donations and grants, Santa Barbara Humane is able to offer low-cost or free medical services to thousands of pets in Santa Barbara and Santa Maria through the TLC Fund. This fund made a difference in the lives of nearly 4,000 local pets in 2022, a 78% increase from 2021. Because the costs of veterinary care can be prohibitive for many families, this financial assistance ensures more pets can remain healthy and happy in their homes with people who love them.
"At Santa Barbara Humane, we are not just about animal adoption, but also about honoring and supporting the animal and human bond," said Santa Barbara Humane CEO Kerri Burns. "This includes supporting animal behavior and medical needs. The generosity of the community allows us to connect animals with loving families and to help keep pets with the families who love them."
Owned pets and shelter animals alike benefited from Santa Barbara Humane's training and behavior program last year with a 134% increase in the number of dogs enrolled in training classes. While 1,031 dogs attended training classes with their owners, more than 500 shelter animals received specialized behavioral training programs and care while at Santa Barbara Humane, and countless others benefitted from enrichment and attention from training staff.
Classes are designed by the Santa Barbara Humane behavior team to help dog owners address common issues that might lead to an animal being surrendered. Reactive Rover, for example, is tailored to dogs that are easily triggered by sounds, objects, or situations, while the Shy Dog Class provides owners with tools to build confidence and ease anxiety in timid dogs.Certified trainers use only modern and humane training methods.
Santa Barbara Humane is not affiliated with a regional or national animal welfare organization, so the campuses and programs in Santa Maria and in Santa Barbara are locally funded. Donations from community members and local partners ensure the organization can help even more animals in need in 2023.
To learn more about the services offered, to book an appointment, or to donate, the community is encouraged to visit sbhumane.org.
The Owner Surrendered Story of Snowy
Snowy was a three-year-old cat surrendered to Santa Barbara Humane, it was obvious that he was in pain. He had been neglected, sleeping on a blanket in a garage, and was suffering from painful open wounds on his ears. Snowy was promptly examined by the veterinary team, who provided immediate relief by removing the tips of his painful ears. A biopsy later identified that Snowy suffered from a chronic inflammatory condition requiring a course of antibiotics, ointments, steroid injections, and flea control.
As Snowy healed, the Santa Barbara Humane team watched in amazement as this once aloof cat's loving personality emerged. Snowy definitely appreciated the daily attention, comfort, and cuddles he received at the shelter, and staff kept this in mind when they matched him with a new family that keeps him indoors and lavishes him with love.
Snowy was one of the 1,666 animals adopted from Santa Barbara Humane in 2022. Adoptions have increased by 32% from 2021. In 2022, Santa Barbara Humane achieved a live release rate of 97 percent. The national average is 89 percent, according to a study commissioned by Shelter Animals Count, a neutral, independent non-profit created to share and steward The National Database of Sheltered Animals.
Shelter animals like Snowy are not the only ones who received care, support, and love through Santa Barbara Humane programs in 2022.
The Behavioral Training Story of brothers Boba and Itachi
For Border Collie brothers Boba and Itachi, behavioral treatment made all the difference. The pair had lived unsocialized in a backyard for the first year of their lives after they were purchased as puppies. They were surrendered to County Animal Services and then transferred to Santa Barbara Humane for the individualized behavior support they would need to adjust to the world.
The qualified behavior team at Santa Barbara Humane spent nearly a month working diligently with Boba and Itachi to grow their confidence and teach them important dog skills. Though they were timid and skittish, the team recognized that these affectionate and loving dogs would make loyal companions for the right families. With time and patience, each one blossomed as they learned to walk on a leash, meet new people, and receive affection. After three weeks of socialization and building trust, they were each adopted. Boba went to a happy home first, and Itachi found a loving family the very next day.
ABOUT SANTA BARBARA HUMANE
As a 501(c)(3) non-profit, Santa Barbara Humane is the oldest animal welfare agency in Santa Barbara County, serving the community for over 135 years. The organization's two campuses in Santa Barbara and Santa Maria provide low-cost veterinary care, affordable dog training, adoption, and socially-conscious sheltering for local animals, whether they are with a loving family or at the shelter waiting for a home of their own. Because Santa Barbara Humane does not receive any federal funding, it relies on donor support to help thousands of animals and families each year in Santa Barbara County.