News
Santa Barbara to See Surge in State Water Deliveries
Thanks to Recent Storms, State Expects to Deliver 30 Percent of Requested Water Supplies in 2023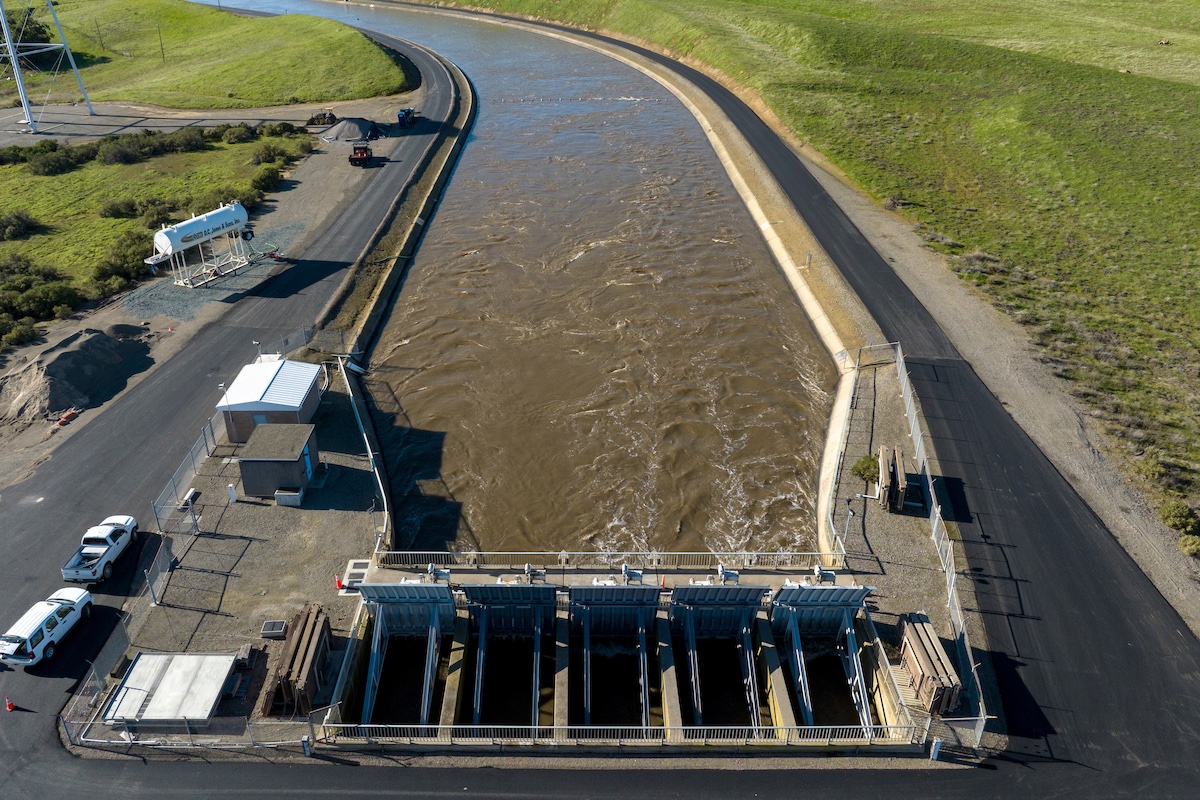 Recent storms have boosted California's water supply, allowing the State Water Project (SWP) to increase its water delivery to 29 public water agencies serving 27 million Californians across the state, including in Santa Barbara.
On Thursday, the state Department of Water Resources (DWR) announced that, based on the amount of water captured and stored in recent weeks, it expects to be able to deliver 30 percent of requested water supplies — or 1.27 million acre feet — to local agencies in 2023, up from the initial 5 percent announced on December 1, 2022.
The state's increased deliveries is "good news for communities and farms in the Bay Area, San Joaquin Valley and Southern California," Governor Gavin Newsom said on Thursday. "We'll keep pushing to modernize our water infrastructure to take advantage of these winter storms and prepare communities for the climate-driven extremes of wet and dry ahead."
Extreme weather conditions in late December and the nine atmospheric rivers that blew through California in early January helped replenish the state's reservoirs dramatically. The SWP's two largest reservoirs, Oroville and San Luis, have gained a combined 1.62 million acre-feet of water in storage since the rainy season began.
Locally, two of Santa Barbara County's largest reservoirs are also sitting pretty. Cachuma reservoir, as of Thursday, is at a comfortable 98 percent capacity, following its planned release on Saturday, January 14, being deferred due to recent weather forecasts. Gibraltar Reservoir has already filled and exceeded its spillway elevation, having reached full capacity on January 5.
Santa Barbara City Councilmember Eric Friedman agreed that the increased water allocation is "really good news" for the city. "It means that there will now be greater opportunities for us, the City of Santa Barbara, and other water agencies, to pay back, and potentially retire most, if not all, of our water debt," he said.
In addition, the DWR's updated delivery forecast only took into account current reservoir storage, based on a conservative runoff forecast. It did not take into account the Sierra Nevada snowpack, which also increased because of recent rain; after snow surveys are completed, water allocation may increase again as water supply outlook becomes clearer.
The above-average snowpack and impressive rainfall has the state "cautiously optimistic that by early summer, there will be enough water stored in our reservoirs and aquifers to help relieve the worst effects of drought."
However, officials are still cautioning Californians that conditions could change within the year, and the state could quickly transition back to a reduced water supply and increased drought conditions. According to Friedman, although the current water supply is "an opportunity to improve the conditions of our water supply portfolio and retire the debt," it does not "mean that we can go back to where we were 10-20 years ago in terms of water."
---
Support the Santa Barbara Independent through a long-term or a single contribution.
---