News
Can Accessory Dwelling Units Help Solve Santa Barbara's Housing Crisis?
Santa Barbara City Council Approves Changes Allowing Bigger ADUs, Upper-Floor Commercial Conversions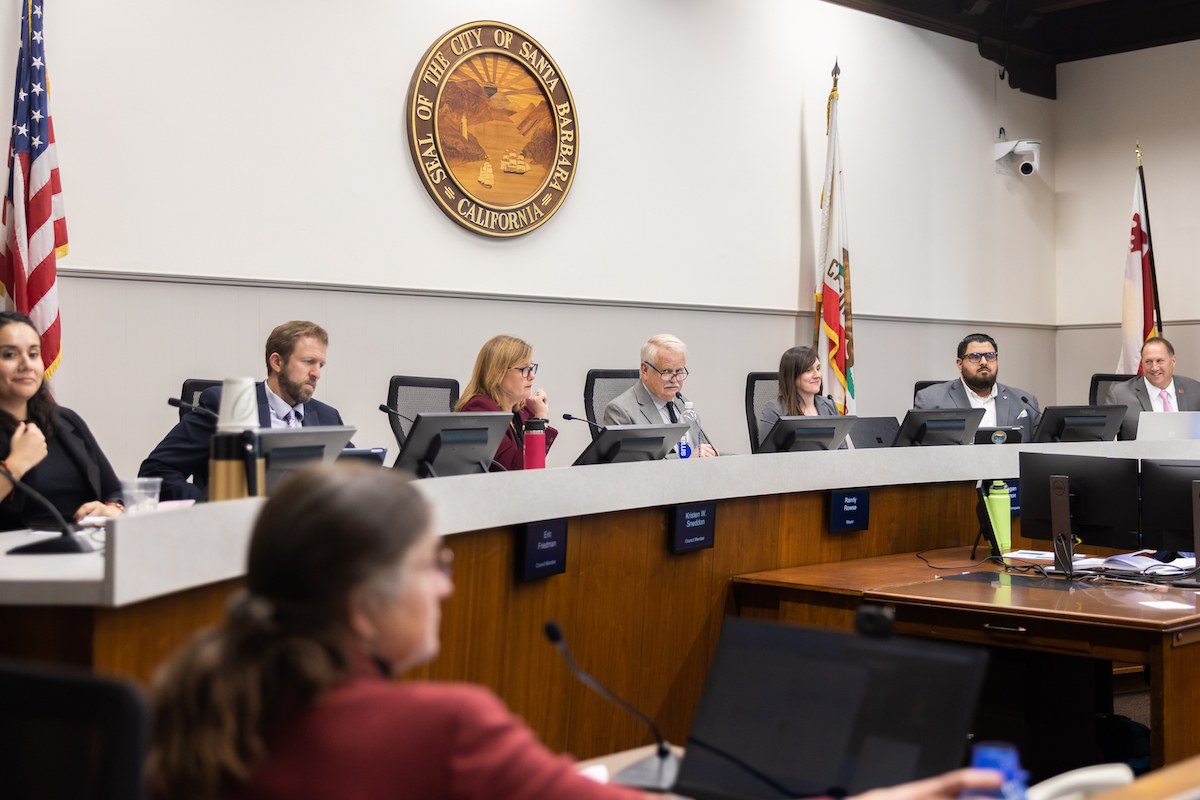 In recent years, accessory dwelling units (ADUs) have proven to be a bright spot in Santa Barbara's dismal housing landscape, allowing property owners to offer affordable rentals to teachers, nurses, and those working in the restaurant, tech, and public service industries — people who now have great difficulty finding rentals in the city.
Since 2017, there have been more than 900 applications for the one- and two-bedroom units, and of those, more than 400 have already been completed and nearly 240 have been issued a building permit.
Santa Barbara is among the top cities in California for ADU production, and, according to staff, that production may increase in the near future with the recent zoning ordinance amendments passed by the city council on Tuesday.
Jillian Ferguson, a planner with the city's Community Development Department, presented the proposed changes to the council, which would allow taller ADUs (up to 18 feet maximum, or taller for units built above a garage), expand the ability to build "double" ADUs, and in what may be the biggest change, allow property owners to convert the upper floors of mixed-use commercial buildings into residential ADUs.
Ferguson also reviewed the current process, which moves much quicker through city review than other residential developments.
State law requires a 60-day "expedited review" of ADUs meeting building height and size requirements. Such applications can be submitted straight to the city's Building and Safety department, and receives "priority review," Ferguson said, by an assigned zoning plan checker.
In the past two years, the city has processed 367 applications, 96 percent of which have been reviewed within the 60-day timeline, and 83 percent of which were reviewed by city staff within 30 days, Ferguson said.
Mayor Randy Rowse said he had heard stories of "forever permits," applications stuck in review for months, but staff said such cases were typically proposals to build outside the allowed criteria — bigger, taller, or in a different area. Those usually opted to go through the city's normal design review. Of the more than 200 applications received in 2022, Ferguson said only 35 total applications required design review approval.
Allowing ADUs to be constructed on the upper floors of commercial spaces could "provide more flexibility in the adaptive reuse of existing buildings," Ferguson said. City staff recommended not allowing units on the ground floors in order to "support and maintain mixed-use development along commercial corridors."
The expansion on height would match state standards, and another new change would allow for ADUs to include a space for bicycle storage or laundry expanded into the open yard. In addition to the upper-floor conversions, applicants could also convert "non-livable space" and apply for up to two ADUs on lots with existing multi-unit development.
The amendments also included a number of "clean-up items," that will reflect recent updates to state law.
All of the recommended changes received support from the council, except for the amendments for greater height in the high-fire-hazard areas, one specifying square footage. The "1,000-foot question," as councilmember Eric Friedman called it, was whether or not ADUs should be capped at 800 square feet, half of the primary residence's square footage, or up to 1,000 square feet for units with more than one bedroom.
The "1,000-foot question" was ultimately separated from the other amendments and will be sent to the Planning Commission for considering whether a larger square footage would help address a need for future family housing. The council also decided to discuss continued ADU production at a "housing workshop" during the upcoming city council retreat session.
In a separate motion, the council unanimously approved the rest of the recommended amendments to the zoning ordinance, which will be submitted to the state's Department of Housing and Community Development (HCD) for review and sent to the California Coastal Commission for certification.Mayor Pro Tempore Alejandra Gutierrez, who lives in an ADU built on her family's property, said that it was a great step toward addressing housing needs. "This is definitely going to produce a lot more housing in the city," she said.
---
Support the Santa Barbara Independent through a long-term or a single contribution.
---