Sports
UCSB Falls Short in Showdown With UC Irvine
Ajay Mitchell Scored 25 Points in a Losing Effort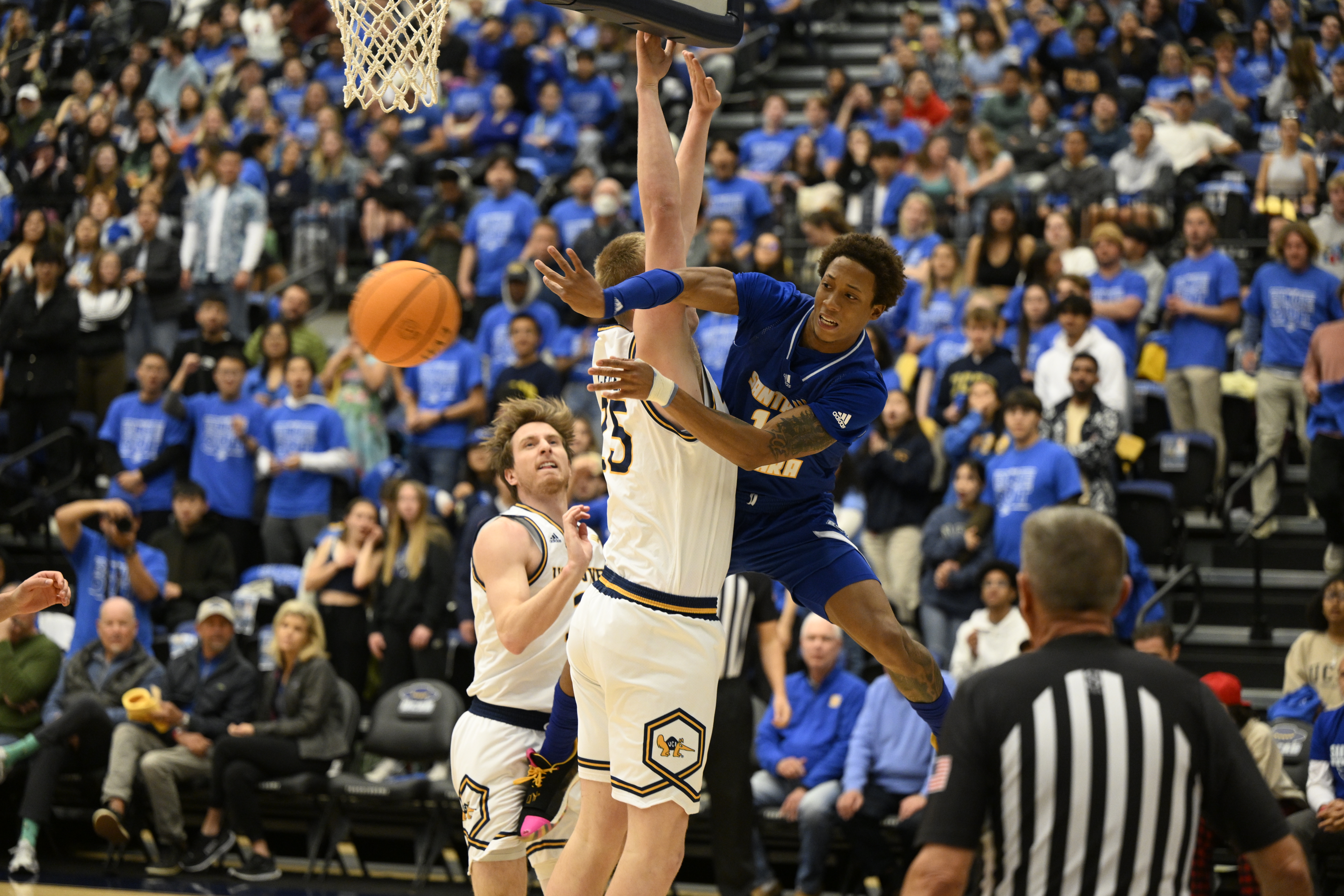 A strong second half by UC Irvine broke open a tight game and closed the gap atop the Big West men's basketball standings.
DJ Davis scored 25 points as the visiting Anteaters defeated UCSB 70-59 in a showdown between the top two teams in the Big West Conference on Wednesday night at the Thunderdome.
"This comes down to our defense. We gave up 46-percent shooting for the game and we got outrebounded 38 to 26," said UCSB coach Joe Pasternack. "When you do that, you're not going to beat anybody, especially against one of the top teams in our league."
The Gauchos were without starting center Andre Kelly, who was suspended one game for his fight with Ty Johnson of UC Davis on Saturday. Another big man, Koat Keat Tong, left Saturday's game with a lower-body injury and is out indefinitely pending further evaluation.
Those personnel losses left UCSB severely shorthanded and manifested primarily in the rebounding and interior defense departments.
"I told them that it's on to the next one," Pasternack said. "Everything is not as good as it seems; everything is never as bad as it seems."
UCSB played well in the first half. Ajay Mitchell was aggressive early and scored 15 points before the break. Kelly's replacement in the starting lineup, Jakov Kukic, was also very effective on the offensive end and scored all eight of his points in the first half before foul trouble limited his effectiveness.
"We miss those players that are out, but we've got to move on," Mitchell said. "We've got a great team, people can step up like Jakov did, like Matija [Belic] did, and Evans [Kipruto]."
Miles Norris was fouled on a three-point attempt with two seconds remaining in the first half and knocked down all three free throws to extend the Gauchos' lead to 35-30.
On the ensuing UC Irvine possession, Davis tight-roped the sidelined and ended up with a half-court heave as the first-half buzzer sounded and rattled it in, cutting the Anteaters' deficit to 35-33.
UC Irvine opened the second half on a 14-3 run capped off by a basket inside from Dean Keeler to take a 47-38 lead. UCSB cut its deficit to 53-50 on a corner three-pointer by Mitchell with 11:14 remaining, but never got any closer.
A pull-up jumper by Cole Anderson brought the Gauchos with 66-59 with 2:52 remaining, but the Anteaters grabbed six offensive rebounds on their next possession down the court and drained a minute off the clock in the process as UCSB had gone to a small-ball lineup late in the game.
The nightmare possession finally ended with a Bent Leuchten dunk with 1:17 remaining that gave UC Irvine an insurmountable 68-59 lead.
The Gauchos (20-5 overall, 11-3 Big West) are now tied for first in the conference with UC Irvine (18-8, 11-3) and will look to bounce back at UC Riverside on Saturday, beginning at 5 p.m.