Public Safety
Tuesday's Storm Evacuation Orders Canceled for Alisal, Cave, and Thomas Fire Burn Scar Areas in South Santa Barbara County 
National Weather Service Flood Advisory for Santa Barbara County Extended to 10 p.m. Tuesday Night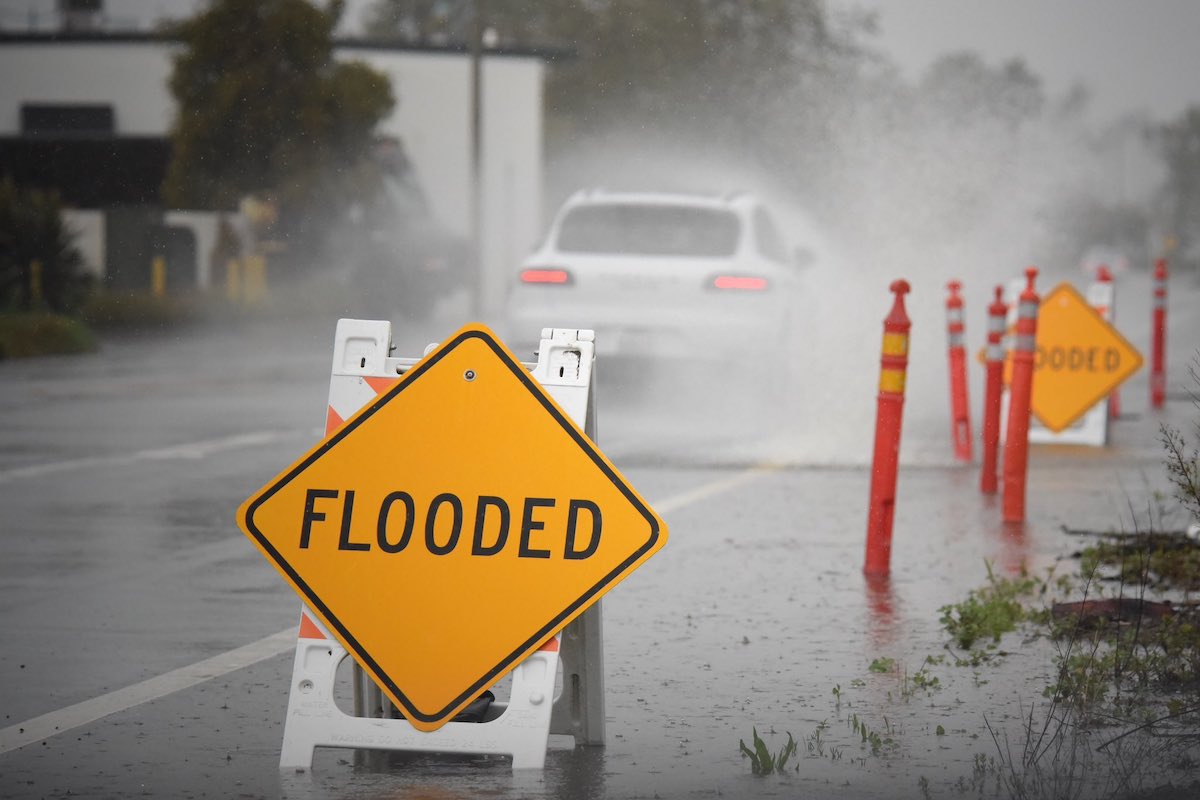 Evacuation orders have been canceled for the Alisal, Cave, and Thomas Fire burn scar areas in South Santa Barbara County as of 5:30 p.m. Tuesday, March 14. Officials are warning residents to take caution when returning home and to expect slick roads and debris in the areas (see evacuation map for details).
The flood advisory issued for Santa Barbara County by the National Weather Service on Tuesday morning has been extended to 10 p.m. Tuesday night. Moderate to heavy rains have been pelting the county, and minor flooding has occurred in many areas across the region. 1-3 inches of rain fell on the county between Tuesday morning and 4:00 p.m, and the Weather Service's advisory says another 0.5 to 2 inches of rain are expected through Tuesday evening.
"Flooding of roadways, creeks, and streams will continue," the flood advisory states. "Road closures have been reported in the region. In addition, there will be a significant risk of mud and rockslides, especially on canyon roadways."
County officials say that flooding may still be present in burn scar areas, and are also warning residents to be cautious of potential rock falls when traveling roads and to avoid traveling at night. County response crews are continuing clean-up and repair efforts.
For the latest storm info, visit the county's winter storm page.