Public Safety
Downed Tree Cleared from Carrillo Street Onramp to Southbound 101
Heavy Wind and Rain Knocked Over Large Tree Early Tuesday Morning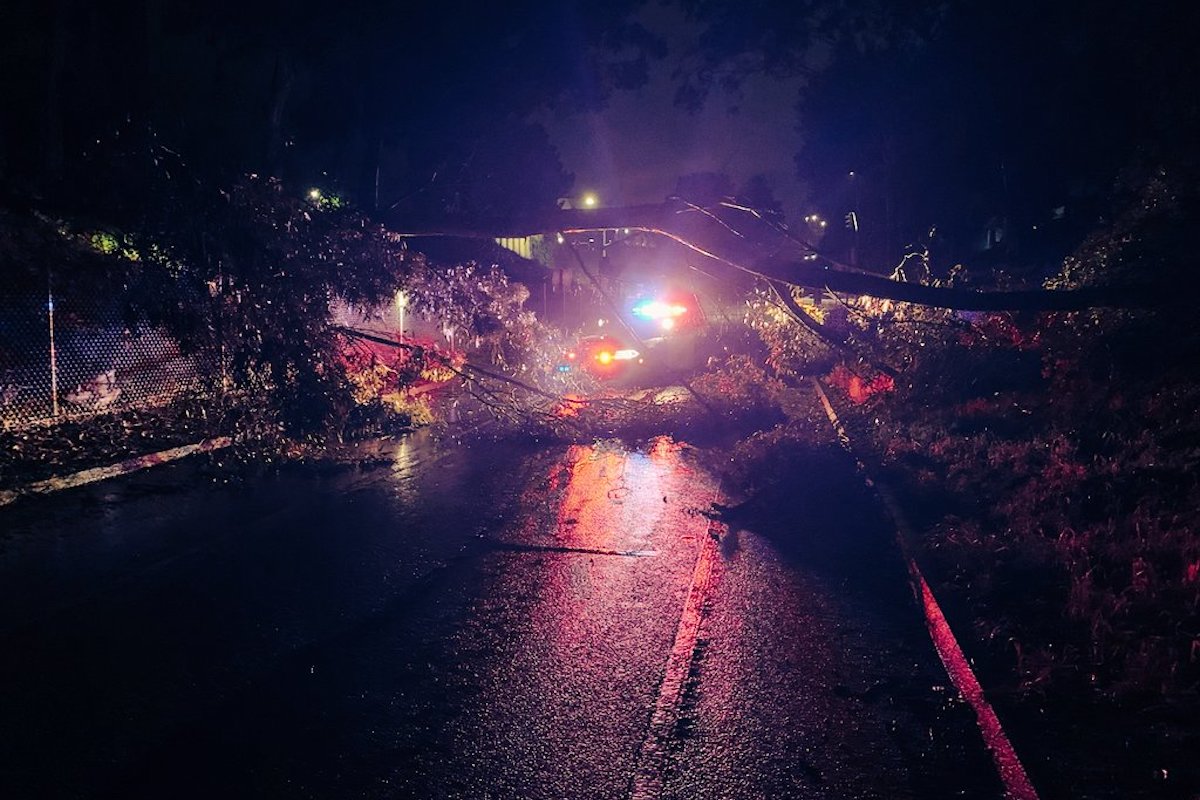 Heavy wind and rain toppled a large tree onto the southbound on-ramp to Highway 101 near Carrillo Street early Tuesday morning, blocking the roadway for several hours.
The tree fell around 4:30 a.m., according to KEYT. California Highway Patrol first responded to the scene, setting up a full closure until Caltrans crews arrived to clear the roadway. At around 7:50 a.m., Caltrans announced the on-ramp had reopened.
The wind and rain come courtesy of the county's 22nd storm and California's 12th atmospheric river this season. Wind, flood, and surf watches and advisories are in effect through Wednesday, though county emergency officials state evacuation notices are not currently issued. Information will be available at ReadySBC.org should it become necessary.
In the meantime, Santa Barbara County Fire Department spokesperson Scott Safechuck announced this morning the department has increased staffing levels in response to the storm, with extra water rescue personnel and heavy equipment and operators on hand, including graders, excavators, and backhoes.