Business
250-Room Hotel Looming over Santa Barbara's Funk Zone
City's Planning Commission Meets Thursday to Review Plans for Proposed Garden Street Hotel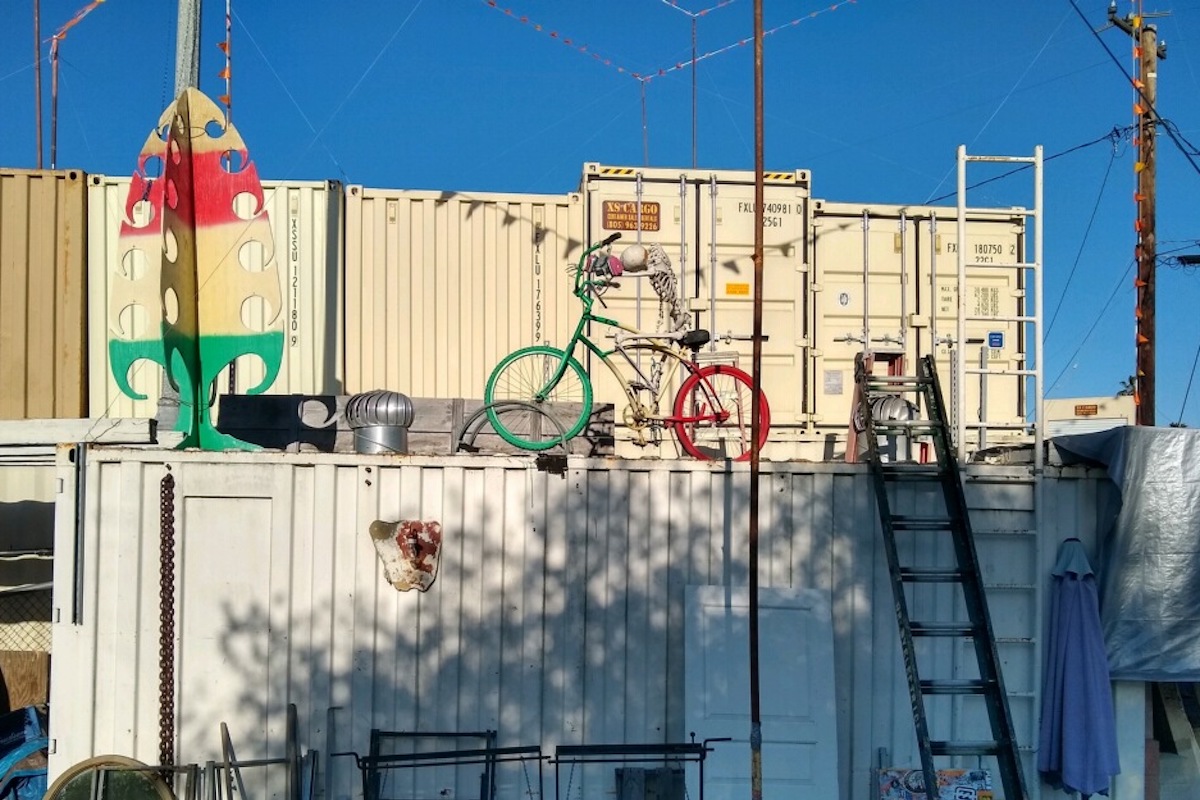 Story poles are fluttering and sputtering in early April's gusty breezes down in the City of Santa Barbara's much-celebrated so-called Funk Zone, where a three-story, 250-room hotel could soon occupy a 4.5-acre chunk of ocean-adjoining real estate traditionally used for storage and a hodgepodge of other quasi-industrial uses. 
Most of the new structures hover at 45 feet above grade, but at its highest elements, the designs — white plaster walls and red-tiled roofs — for what's dubbed the Garden Street Hotel slightly exceed the 50-foot mark. To make this dream a reality, the city's Planning Commission—which meets this Thursday to review the plans — must grant the Wright family, which owns the property, a concession when it comes to number of parking spaces. It must allow the developer to merge six lots into one large one. 
This Tuesday morning, city planners, project architect Brian Cearnal, and members of the Planning Commission toured the site with planning documents and blueprints in tow. A man calling himself "Yard Dog Mike" — who has rented out storage containers on the site for 20 years — said the story poles under-reported just how high the new structures would be, extending up to the eaves of the roof instead of the top. He lamented that people from out of town have long sought refuge in Santa Barbara's quaintness only to remake the city in the image and likeness of wherever they came from.
"Santa Monica already exists," he exclaimed. "We don't need another Santa Monica."
In point of fact, Bill Wright has owned the property for eons and has farmed out management responsibilities to the Bortolazzo family, also a bastion of old-school Santa Barbara. Yard Dog Mike's point, however, stands. The new proposal, if approved, would dramatically transform what had once been a rough-around-the-edges refuge for people not inclined — or able — to paint between the lines.
What's proposed in its place is a sprawling citadel to the modern mid- to high-end hospitality industry offering up 130 extended-stay rooms and 120 "lifestyle" rooms. Extended-stay rooms target families and offer large bathrooms, big kitchens, and sleeper sofas as well as beds. The lifestyle accommodations offer a more boutique vibe and will target leisure and business travelers. The hotel proposed to offer a library, multiple spas, fitness rooms, and a 7,500-square-foot roof deck. 
Whatever goes up will stand in stark contrast to the jigsaw puzzle of small lots populated by tasting rooms, restaurants, and small businesses that secured a home in what was still quasi-utilitarian world shoehorned between the railroad tracks and the waterfront.