Environment
Community Environmental Council Raises $16.97 Million to Tackle Climate Change on Central Coast
Santa Barbara Nonprofit's 'Protect Our Climate' Campaign to Fund Green Community-Oriented Programs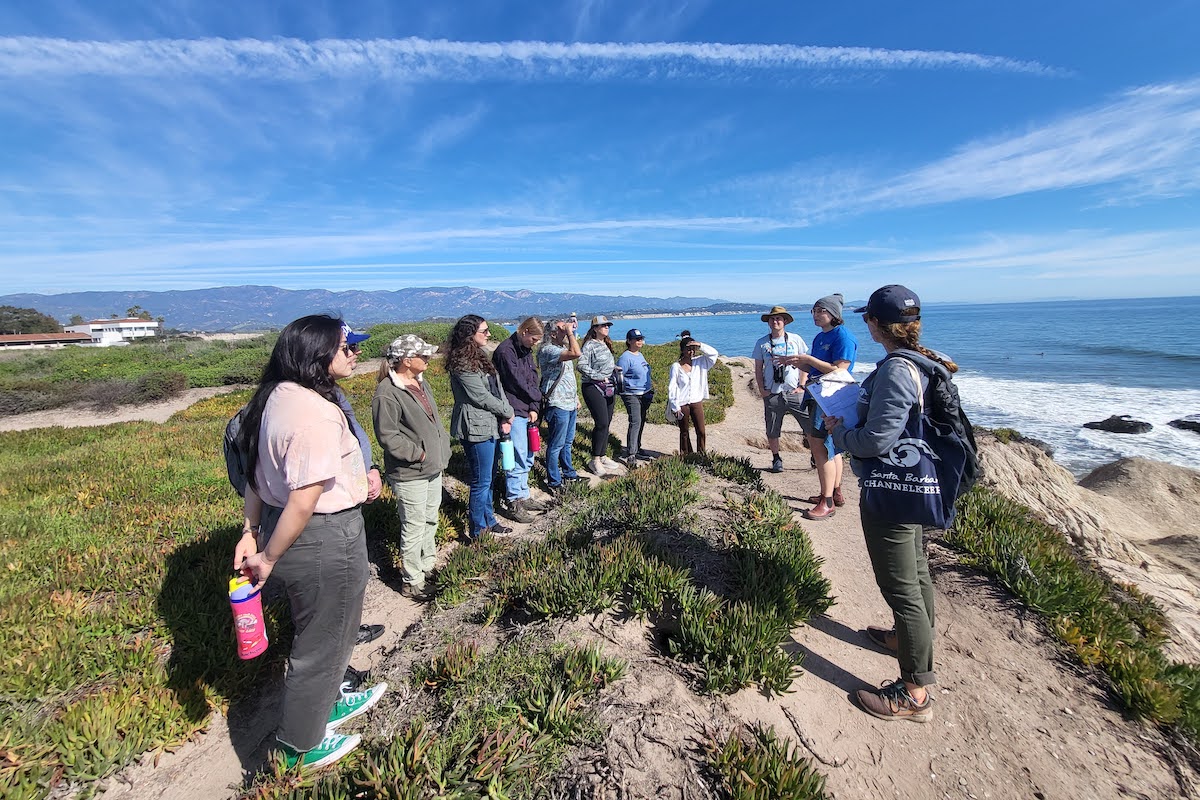 [Updated: Fri., May 11, 2023, 11:50am]
The Santa Barbara–based nonprofit Community Environmental Council (CEC) has raised $16.97 million to help tackle climate change on the Central Coast, CEC chief executive officer Sigrid Wright announced on Wednesday.
With the help of more than 300 donors, the Santa Barbara Earth Day Festival host surpassed the $15 million goal it set back in 2021 for its "Protect Our Climate" campaign. The millions have and will continue to fund green community-oriented programs in Santa Barbara, San Luis Obispo, and Ventura counties. 
"What sparked this is we were very clearly experiencing the impacts of climate change in our region already," Wright explained. "I believe very strongly that the vast majority of solutions for climate change are going to come from the regional or citywide or even neighborhood level."
Roughly $10.25 million of the total raised has funded the eco-nonprofit's growth, climate programs, and the build-out of the campaign's cornerstone: An "Environmental Hub" in downtown Santa Barbara that is set to open on July 6.
"By investing the funds as we've raised them, we've been able to double down with some incredibly bold goals — meaning that we've doubled staff, doubled programming, and expanded our geographic reach," Wright said.
What pushed the pledges past the goalpost were the unexpected number of legacy commitments made by donors in their estate plans. The remaining $6.75 million will be fulfilled in coming decades through those long-term legacy gifts.
"We were extremely appreciative of all of those folks saying, 'We want to make sure that the organization is around, you know, after we're gone,'" Wright said.
The campaign kick-started a five-year plan for CEC to double down on its efforts to find local solutions to the global climate crisis. Global temperatures are likely to surge to record levels in the next five years, according to a new update issued by the World Meteorological Organization (WMO) this week.
Due to heat-trapping greenhouse gasses and a naturally occurring El Niño event, there is a 66 percent chance that annual average near-surface global temperature between 2023 and 2027 will be more than 1.5°C above pre-industrial levels for at least one year, the WMO says.
WMO says there is a 98 percent likelihood that at least one of the next five years, and the five-year period as a whole, will be the warmest on record.
"This report does not mean that we will permanently exceed the 1.5°C level specified in the Paris Agreement, which refers to long-term warming over many years," said WMO Secretary-General Petteri Taalas. "However, WMO is sounding the alarm that we will breach the 1.5°C level on a temporary basis with increasing frequency."
Amid the rising global temperatures and related eco-anxieties, the tri-county community can find at least some solace in local reversal and repair efforts.
A self-proclaimed "beacon of hope for protecting the Central Coast," CEC has taken various actions to "accelerate regional climate solutions," such as advocating for clean vehicles and renewable energy systems and leading local programs to reduce single-use plastics, address food insecurity and waste, and promote community resiliency in the face of climate change impacts.
"CEC thinks big and thinks long-term, and the organization demonstrates results over and over again," said Jon Clark, president of the James S. Bower Foundation and chair of the campaign's Steering Committee. The Bower Foundation was one of the five donors that pledged $1 million or more to the campaign.
Wright said that the campaign has also allowed them to "deepen" their work, as in focus their efforts more around diversity, equity, inclusion, and serving low-income populations. Since 2021, they've added a climate justice program, as well as recruited more team members located in the communities they serve.
As for the first-of-its-kind "Environmental Hub," all that is publicly known about the State Street project as of now is that it will be a 10,000-square-foot meeting and working space that is "designed to be an epicenter for community activism, education, entrepreneurship, media, and art," according to CEC's website.
"An issue as significant and complex as climate change requires real creativity, and people leaning in together to solve it," Wright said. "It's not going to be just one organization that does this. And it's not going to be just the nonprofit sector. It's gonna have to be a lot of different people: Artists, students, teachers, farmers, etc."
The grand opening at 1219 State Street will feature The Return of the Western Monarch exhibition by resident artist Elizabeth Weber as part of the 1st Thursday Art Walk on Thursday, July 6.
Editor's Note: This story was updated to include comments from CEC's CEO, Sigrid Wright.