Public Safety
Santa Barbara County Jail Inmate Dead of Apparent Opioid Overdose
Sheriff's Office Detectives and Coroner Investigating Thursday Night's Death in Main Jail's Inmate Reception Center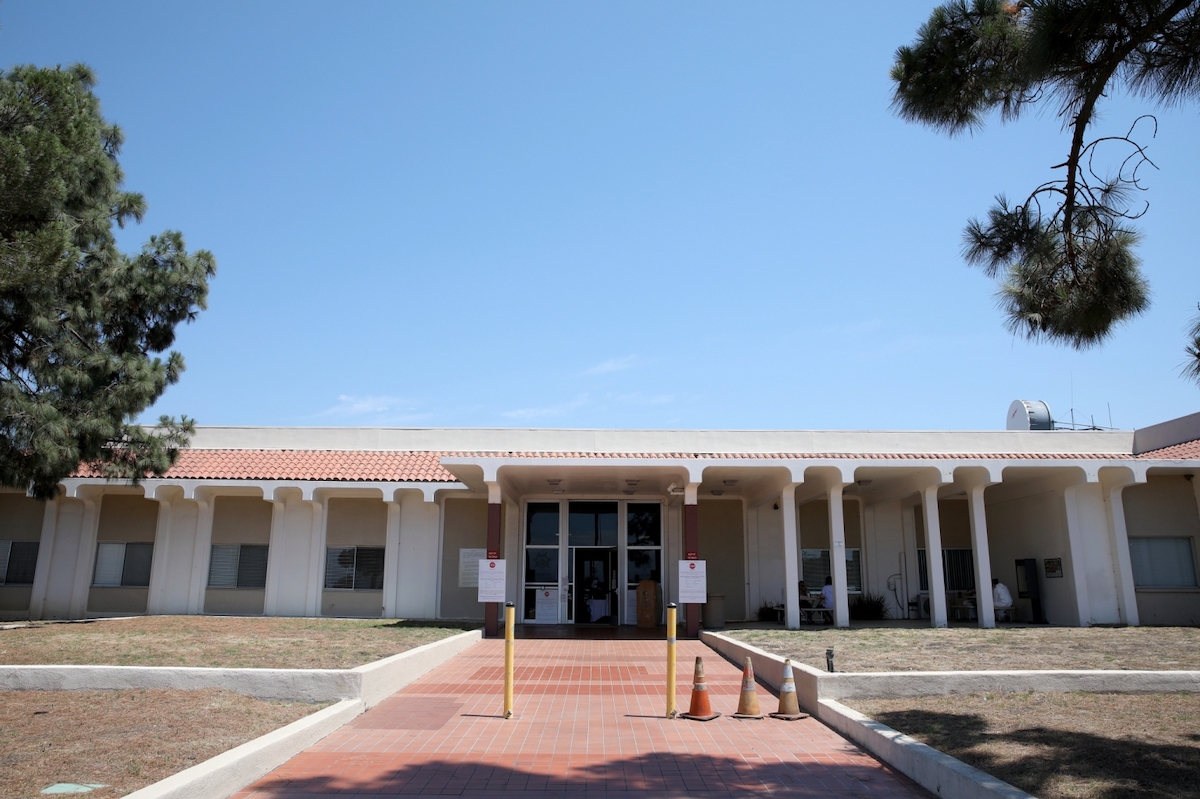 Late Thursday night, a health-care worker stationed in Santa Barbara County's Main Jail working in tandem with a custody deputy — doing routine welfare checks — found an inmate in the Inmate Reception Center dead from an apparent drug overdose. The deceased individual has been identified by the Sheriff's Office as Rio Favorite Ulvaeus, a 45-year-old resident of Santa Barbara. He had been arrested the day before on felony charges of vehicle theft, unlawful possession of ammunition, and possession of a controlled substance for sale.
A press release issued by Lieutenant Jarrett Morris said Ulvaeus was "unresponsive, not breathing, and with a foamy purge coming from his mouth." Three rounds of Narcan were administered, CPR was administered, and he had been jolted with automated external defibrillator to kick-start his heart, all to no avail. "The decedent did not recover and was pronounced dead," Morris stated.
While the cause of death remains under investigation, "preliminary information indicates this death is likely the result of opioid overdose."
If that's the case, Morris said, Ulvaeus's would be the first fatal overdose in custody this year. Last year, he stated, there were four in the county jail. Morris stated that it appears there have been 35 overdose deaths countywide thus far this year, but cautioned these statistics remain preliminary.  The number could be higher, he said. "We are still awaiting confirmation on many suspected overdose-related deaths."
In response to the spike in fentanyl-related deaths throughout the country but also in Santa Barbara County, Morris said the jail has implemented additional measures to reduce access to drugs while in custody. "By employing highly trained narcotic detection canines and advanced body scanners and conducting random searches, we actively intercept and prevent the entry of fentanyl and other illicit substances into the facilities," he said. "Equally crucial, all custody deputies are equipped with Narcan, the lifesaving antidote, empowering them to administer immediate medical assistance in case of opioid overdose emergencies."
Fentanyl, a synthetic opioid, is infamously far more potent than other opioids; it's also far more deadly and addictive. Fentanyl is sold on its own but is also mixed in with a range of other illegal drugs used for recreational purposes. 
Update Notice: This story was updated on May 26, 2023, at 4:30 p.m. to include the decedent's name.