Kitchen Crafting – Oat and Honey Face Mask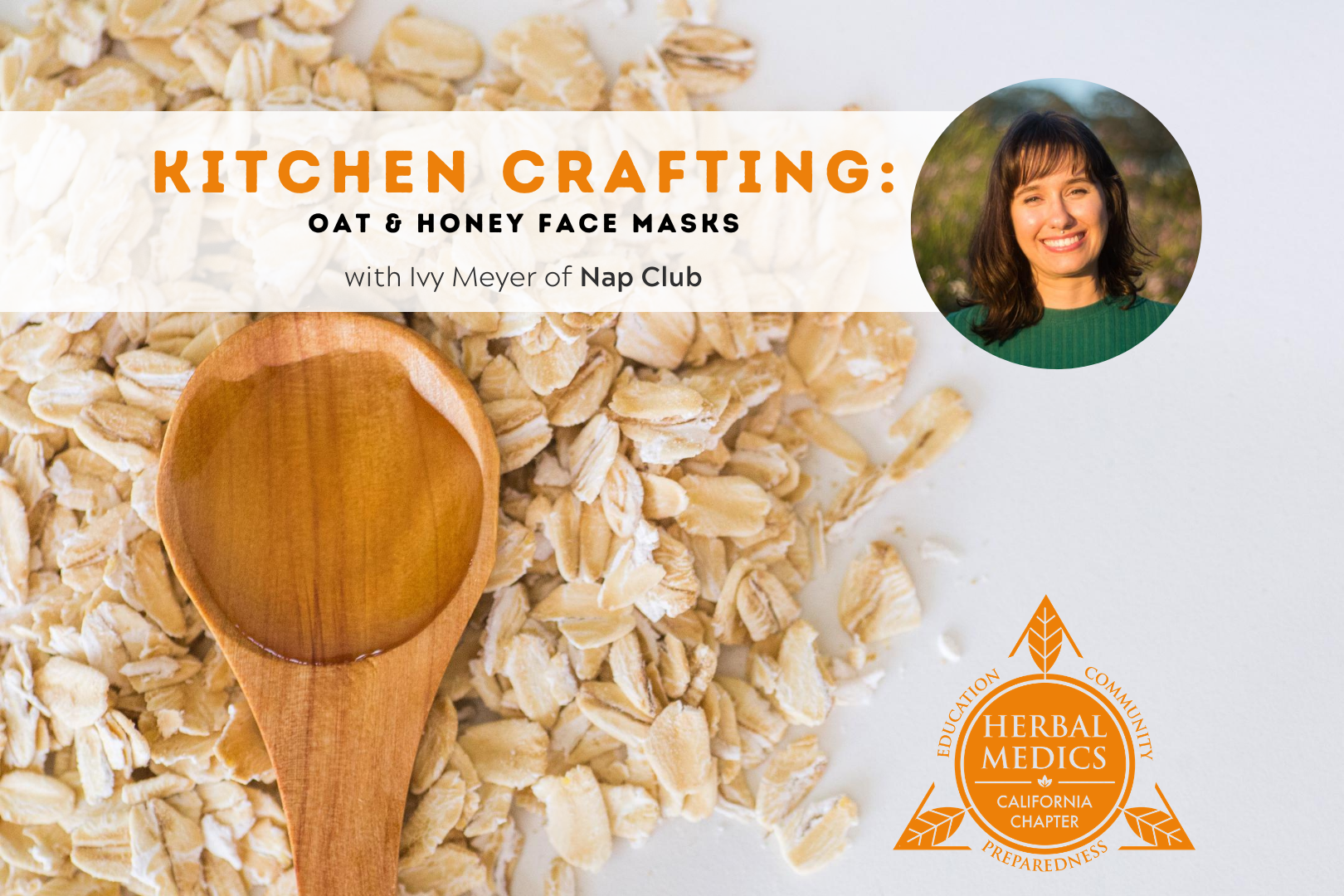 Best Bet
Health & Wellness
Online
**Events may have been canceled or postponed. Please contact the venue to confirm the event.
Date & Time
Thu, Sep 17 6:00 PM - 7:00 PM
FREE ONLINE CLASS
Learn how to make a Face Mask with ingredients from your own kitchen!
Join Esthetician Ivy Meyer, as she walks you how to create your own custom skin mask with healthy, natural ingredients that provide vast skin benefits. We will be creating a soothing anti-inflammatory mask with oats and honey followed by a Q & A.
Ivy is a Holistic Esthetician and Massage Therapist that is focused on looking at the whole person and offering recommendations that are more than skin deep. She has struggled with acne for most of her life, but has found a pathway to healing through diet, stress reductions, and a gentle topical approach.
Ivy believes that skin care should be accessible and that wants people to feel comfortable at at home in their own skin. Taking a holistic approach to treatment, she works with the person as a whole, supporting them and offering deeper guidance with their self care. She is currently offering sliding scale consultations through CA Herbal Medics Digital Community Clinic to help those who cannot afford regular care during COVID19.
Thursday, September 16
6:00 pm to 7:00 pm
This is a FREE ONLINE EVENT put on by the California Chapter of Herbal Medics, an organization that provides free holistic education and community wellness services, especially in times of disaster. Donations to the CA Herbal Medics goes towards buying herbs & supplies to make formulas for the public that they provide through the Digital Community Clinic.
Sign up at:
https://www.eventbrite.com/x/free-online-class-kitchen-crafting-oat-and-honey-face-mask-tickets-119148784221
CA Herbal Medics is partnered together with the Artemisia Academy of Herbal Arts & Healing. Artemisia Academy offers community and land based herbal education and training for herbal enthusiasts in Santa Barbara and the Southern California region.
For more information about Artemisia Academy or CA Herbal Medics, visit https://www.artemisiaacademy.com/