LOL – Summer Comedy Series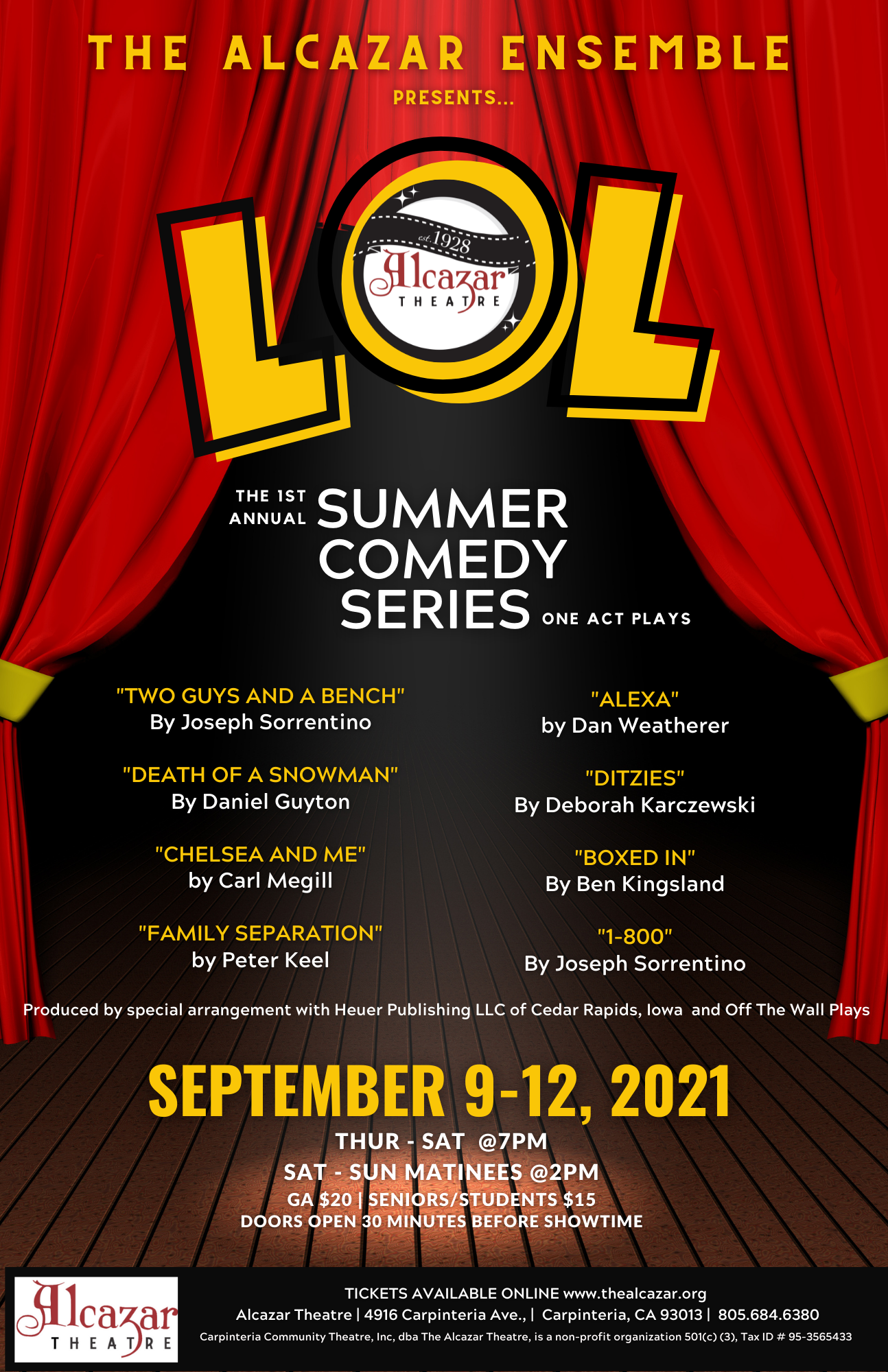 Best Bet
Comedy
Theater
The Alcazar Theatre
**Events may have been canceled or postponed. Please contact the venue to confirm the event.
Date & Time
Thu, Sep 09 7:00 PM - 8:45 PM
Fri, Sep 10 7:00 PM - 8:45 PM
Sat, Sep 11 7:00 PM - 8:45 PM
Sun, Sep 12 7:00 PM - 8:45 PM
Address (map)
4916 Carpinteria Ave., Carpinteria
The Alcazar Ensemble has put together a comedy series for the 2021 Theatre Season consisting of eight hilariously funny plays, which is part of the new LOL – Annual Summer Comedy Series.
Come catch a dose of belly laughs of live theatre and Laugh Out Loud opening on September 9 and running through September 12.
SEPTEMBER 9 -12, 2021
Thursday Friday & Saturday
Doors Open 6:30 pm
Show Starts 7:00 pm
Saturday & Sunday Matinees
Doors Open 1:30 pm
Show Starts 2:00 pm
Tickets: $20 General Admission
$15 Student/Seniors