PFLAG Santa Barbara April Meeting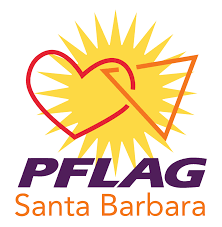 Discussion
Discussion/Lecture/Panel/Q&A/Talk
Zoom
**Events may have been canceled or postponed. Please contact the venue to confirm the event.
Date & Time
Mon, Apr 11 7:00 PM - 8:30 PM
A Boy, a Girl, a Gender Revolutionary: iO Tillett Wright – More Stories of Being Non-Binary
Join us at our April PFLAG meeting where will listen, via YouTube, to iO Tillett, artist and activist, talk about his experience of being non-binary and not fitting into neat boxes of gender identity and expression.  There will be time for sharing and an extra helping of support.  Meetings are on Zoom and pre-registration is required.  Please email pflagsantabarbara@gmail.com to register.