Salsa Partner Dance Class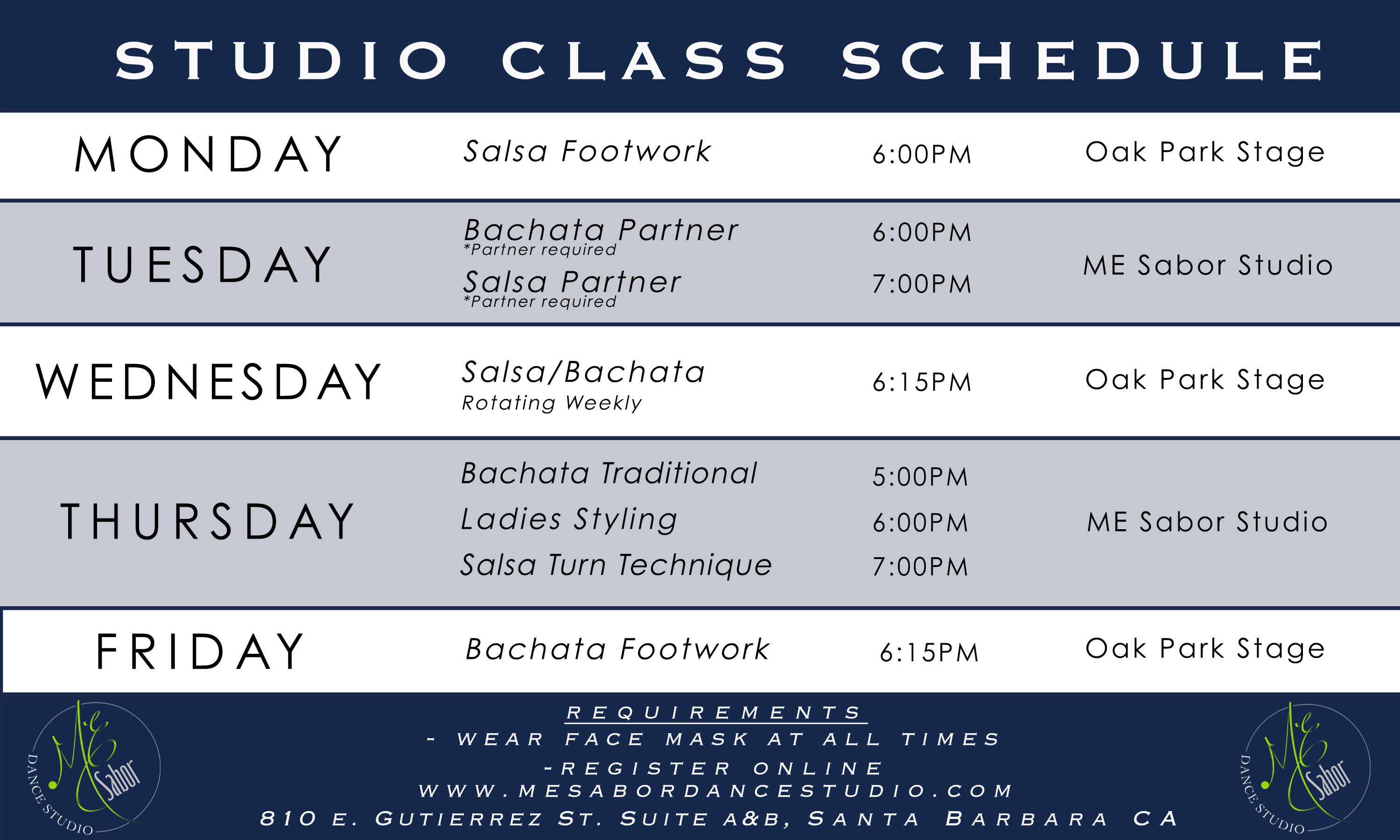 Arts
Class/Workshop
Dance
Fitness
Health & Wellness
Music
ME Sabor Dance Studio
**Events may have been canceled or postponed. Please contact the venue to confirm the event.
Date & Time
Tue, May 11 7:00 PM - 8:00 PM
Tue, May 18 7:00 PM - 8:00 PM
Tue, May 25 7:00 PM - 8:00 PM
Tue, Jun 01 7:00 PM - 8:00 PM
Tue, Jun 08 7:00 PM - 8:00 PM
Address (map)
810 E Gutierrez St Unit A&B
Join us every Tuesday 7:00pm-8:00pm for a fun Salsa Couples dance class. Class will begin with a fun footwork as a warm up and start a fun pattern for you to learn. If you are looking to learn how to dance we have a fun intro/beginner salsa class on one side and if you are looking to challenge your self with a more advance dance moves. All ages and levels are welcome and we look forward to welcoming you to our dance floor. All safety measures will be in place.
Requirements: You must register in advance and reserve your spot by RSVP on our page. Masks must be worn during the entire class.