SURJ Book Club: Hair Matters by Ingrid Banks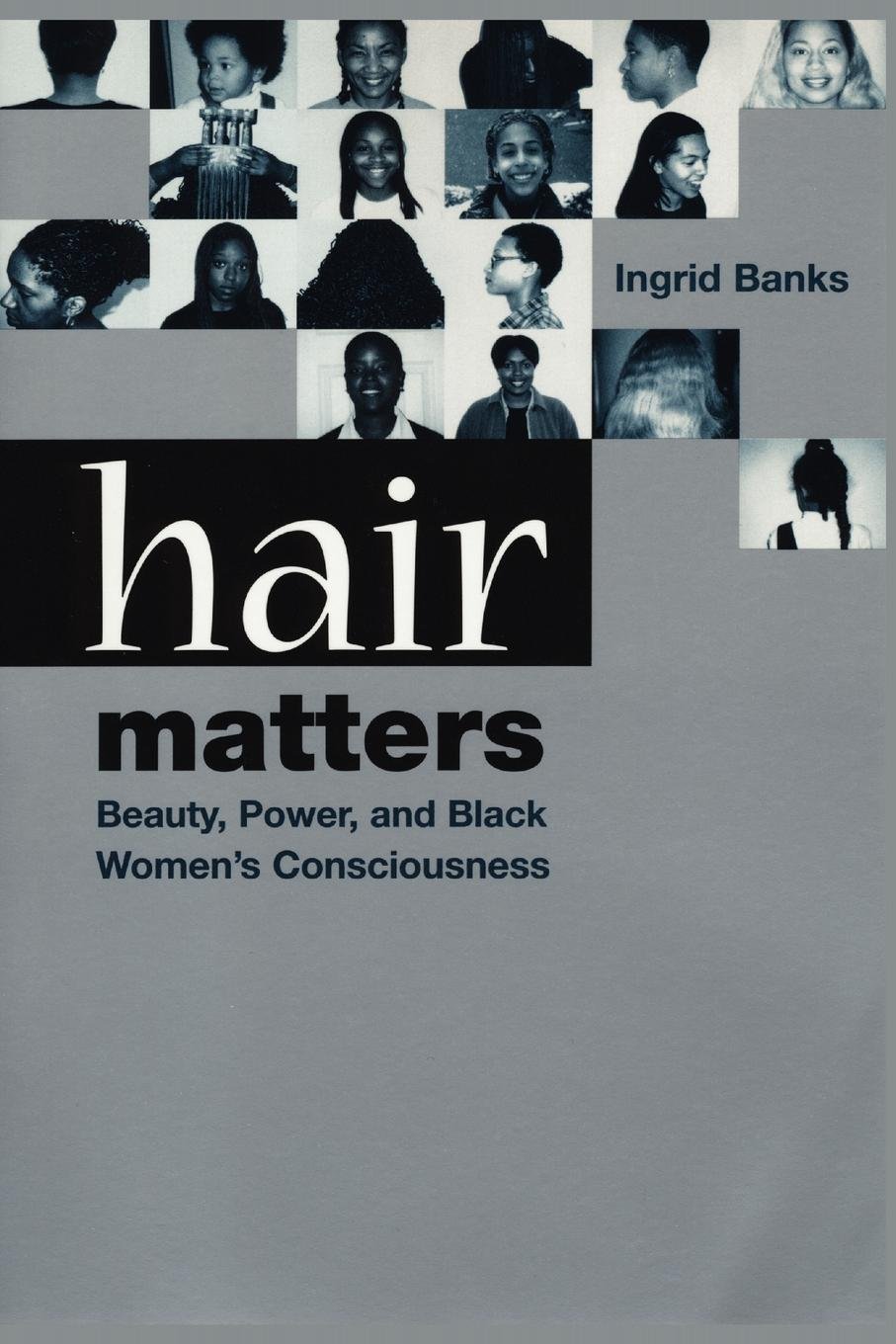 Discussion
Unitarian Society of S.B.
**Events may have been canceled or postponed. Please contact the venue to confirm the event.
Date & Time
Mon, Oct 14 6:30 PM - 8:00 PM
Address (map)
1535 Santa Barbara St, Santa Barbara, CA 93101
Venue (website)
Unitarian Society of S.B.
On July 3rd, the California Governor signed into law the CROWN Act (SB-188). The CROWN Act, or Creating a Respectful and Open Workplace, will "ensure protection against discrimination in the workplace and schools based on hairstyles by prohibiting employers and schools from enforcing purportedly 'race neutral' grooming policies that disproportionately impact persons of color."
As we reflect on this recent legislation, we also want to educate ourselves about the significance of hair to black women. Hair Matters: Beauty, Power, and Black Women's Consciousness by UCSB professor Ingrid Banks, "draws on interviews with over 50 women, from teens to seniors. Hair Matters is the first book on the politics of Black hair to be based on substantive, ethnographically informed research. Focusing on the everyday discussions that Black women have among themselves and about themselves, Ingrid Banks analyzes how talking about hair reveals Black women's ideas about race, gender, sexuality, beauty, and power. Ultimately, what emerges is a survey of Black women's consciousness within both their own communities and mainstream culture at large."
Looking to deepen your own race and racism education? The SURJ Book Club reads books on racial justice and encourages a selection of novels, other fiction, historical non-fiction, short stories, graphic novels, poetry, etc. Even if you don't get through the entire read, please come and be part of our discussions. Contact ruskamsf@gmail.com to be added to our email list.