Zoom Event: Conversations with a Curator – Dinosaur Evolution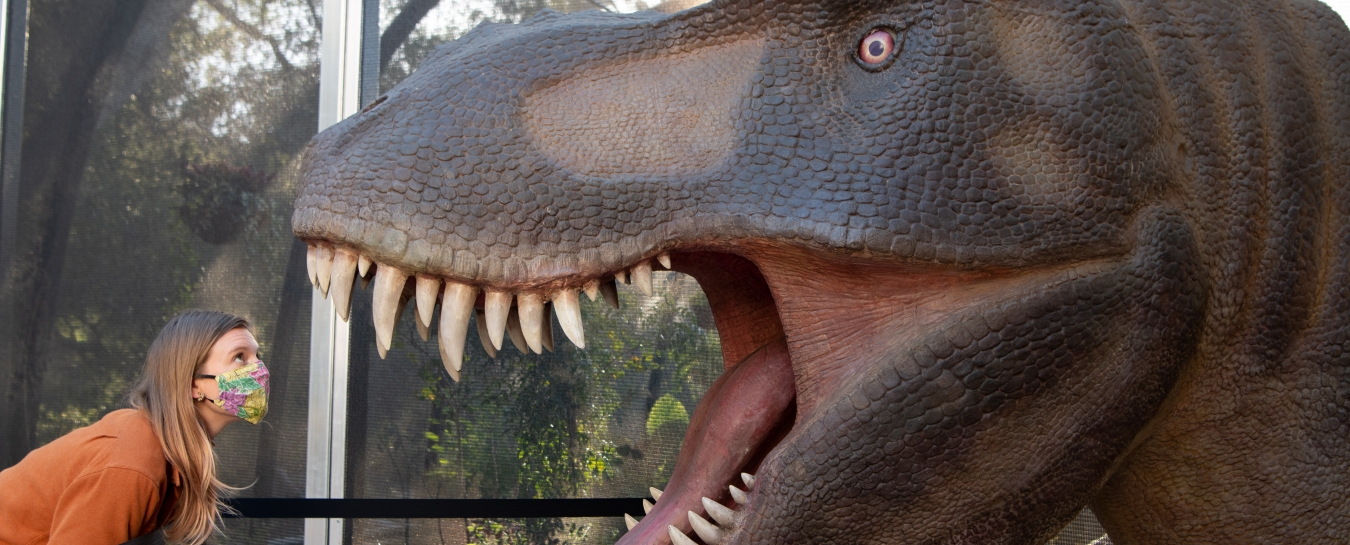 Animals
Class/Workshop
Science
Zoom
Zoom
**Events may have been canceled or postponed. Please contact the venue to confirm the event.
Date & Time
Thu, May 20 5:00 PM - 6:00 PM
Over hundreds of millions of years, dinosaurs developed a remarkable diversity of traits and lifestyles. Uncover the fascinating evolutionary history of dinosaurs with Jenna Rolle, M.S., one of the paleontologists behind the Santa Barbara Museum of Natural History's dinosaur exhibits and an instructor in the Earth and Planetary Sciences Department at Santa Barbara City College. Discover the lineage dinosaurs all shared in common, and what separates them from look-alike contemporaries often mistaken for dinosaurs. Picture the California landscape when dinosaurs roamed the Earth.
Free for Naturalist-level Members* and above
$5 for Member–Family Plus levels
$10 non-members
*of the Santa Barbara Museum of Natural History and Sea Center