Santa Barbara is No. 1 in the nation when it comes to weather, according to U.S. News & World Report, which researched the variations in temperature and counted the cloudy days. The media outlet could have surveyed the Santa Barbara Foresters and come up with the same ranking.
"The weather's so nice," said Logan Allen, one of 26 college baseball players who have come from out of state to play for the Foresters this summer. Their hometowns are in the states of Texas, Oklahoma, Ohio, Arkansas, Kansas, Nebraska, Tennessee, Georgia, West Virginia, Colorado, Arizona, and Hawai'i. There also are nine California players on the roster.
Besides the temperate climate, the players are lured by the opportunity to swing wooden bats — such a glorious "crack" at solid contact compared to the "ping" of the metal models — and the club's winning tradition.
Since their founding in 1991, the Foresters have never had a losing season. Under Bill Pintard, their manager for the past 24 years, they have won 957 games while losing 291 — a winning percentage of .767 that surpasses any single season in the history of the major leagues (the 1906 Cubs reached the .763 mark).
The 2018 'Sters are winning at a ridiculous .909 pace (30-3). They have qualified for their 26th consecutive appearance at the National Baseball Congress (NBC) World Series, the longest streak for any team since Wichita, Kansas, hosted the first NBC tournament in 1935. Santa Barbara has brought home six national championship trophies, tied for the most with the Alaska Goldpanners of Fairbanks.
Collegiate Summer Baseball, which covers more than 250 teams across the nation, has ranked the Foresters No. 3 this week behind a pair of teams in the prestigious Cape Cod League.
"I can't explain it," outfielder Luke Ritter said of the Foresters' success. "I've never been on a team like this. We find ways to win."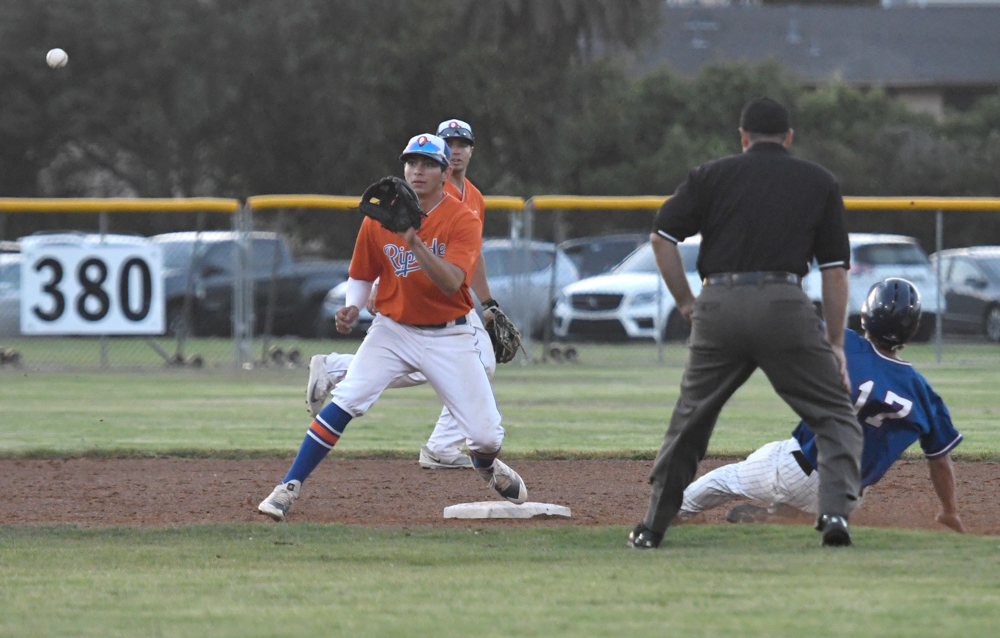 By Paul Wellman