It was a game that the Santa Barbara Foresters would just as soon forget, but one that the Coastal Cubs will long remember. The Foresters were ambushed last Friday night in their final appearance of the summer on their home diamond at Pershing Park. They lost 5-2 to the Cubs, a team of community college ballplayers, supposedly inferior to the Division 1 talent on the Foresters.
As the game progressed with the home team committing three errors, five wild pitches, and four passed balls, the fans decked out in Foresters caps and shirts became increasingly anxious. A man shouted, "Let's get serious!" Tim Lane, an 83-year-old fan who came out for every game this year, asked, "Should I go to the Mission and light a candle?"
The loudest vocal reactions came from the visitors' dugout, where nobody was sitting down. They'd cheer every time one of their own fouled off a two-strike pitch, and they went wild when Broc Mortensen tripled to dead center in the eighth inning and scored their final run on a passed ball.
"The Cubs' dugout has been involved in every pitch," observed John Martony, the Foresters' radio announcer, as SBCC's Mike Jacobson sealed the upset victory by striking out the side in the bottom of the ninth.
In Martony's 36 years as a Santa Barbara sports announcer, it has been his mission to give an honest and informative account of every game. His gigs include SBCC football and Westmont College basketball (lately on 1290-AM radio, as are the Foresters), high school football games televised by Cox, and special events like Magic Johnson's first on-court appearance since his HIV diagnosis, an exhibition game at UCSB in 1992.
"I am an eat-drink-sleep sports guy," said the 55-year-old Martony. Growing up in Santa Barbara, he has had a lot to feast on. He got to know the game of baseball intimately as a pitcher at San Marcos High, SBCC, and Westmont College, and he was able to listen to his broadcasting inspirations, some of the greatest sports voices of all time, who've worked in Southern California. "I've picked up things from all of them," he said.
He twice had conversations with Vin Scully at Dodger Stadium: "His ability to tell stories was without parallel. He always got them told before the third out while keeping track of the game." Martony found out that Scully lubricated his voice with sour lemon drops. His own elixir before a game is tea with honey.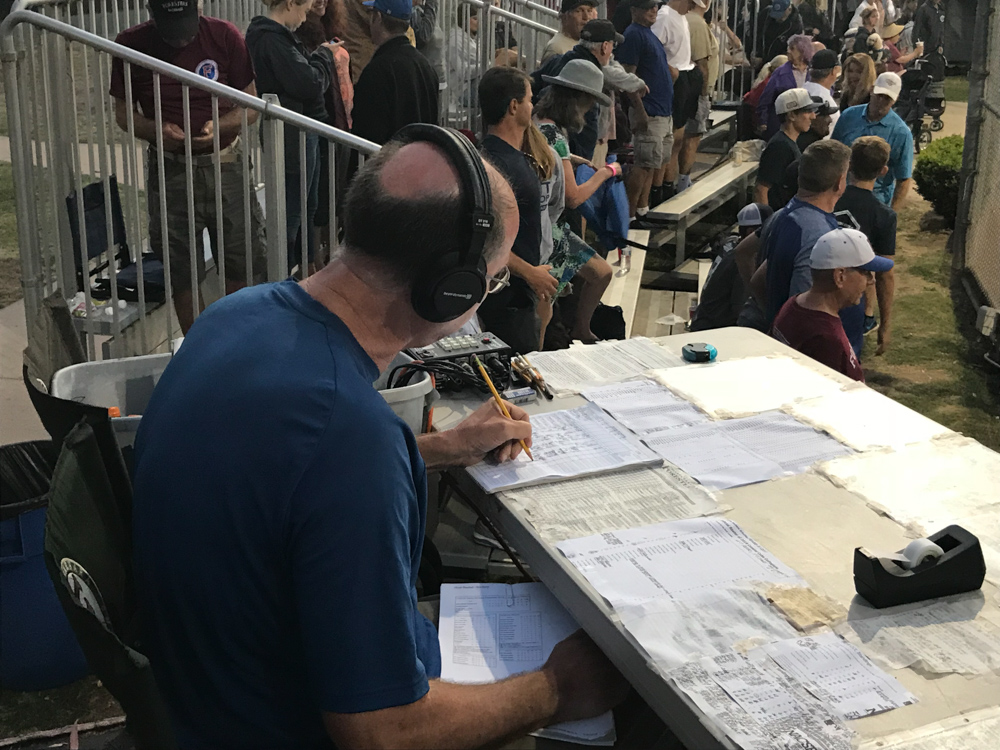 John Zant