In May 2011, the reclusive heiress Huguette Clark died, leaving her grand East Beach estate, Bellosguardo, to a public charity for the purpose of fostering the arts. Giving her palatial summer home to the Santa Barbara community was, by far, the largest single gift of her $300 million fortune. Clark hadn't visited the 27-room mansion, with its extensive art collection, in more than 60 years, and in recent decades, very few people had ever seen inside. It stood on the cliffs overlooking the ocean, a bit of a mystery to those living in the city below. But after her death, it became clear that Clark had wanted Bellosguardo to be publicly cherished as a lasting benefit for Santa Barbara and preserved for the appreciation of art everywhere.
Three and a half years after the formation of the Bellosguardo Foundation ​— ​a 501(c)(3) nonprofit registered in New York and operated out of Santa Barbara ​— ​Clark's dream is no closer to being realized. Instead, the mystery surrounding the property has intensified, and a pall of secrecy has gathered over it. In apparent violation of its own bylaws, the foundation's board of directors has not held a single formal meeting, multiple directors have resigned, and its local leadership has had to fend off allegations of mismanagement, favoritism, and neglect.
Over the last six months, the Independent has directed questions to the foundation ​— ​which now controls more than $95 million in Bellosguardo property, artwork, and cash. All have gone unanswered. This lack of information that has led many in the Santa Barbara community to rely on baseless rumors has also generated legitimate concerns about the future of the estate. This article attempts to address what is factually known about the foundation and its mission, and what is going on behind Bellosguardo's beautifully carved wooden doors. The information presented here was gathered from public documents and more than two dozen interviews with people intimately familiar with the property and organization. Many of them spoke only on the condition of anonymity.
Trouble from the Start
Conflict-of-interest allegations have plagued the Bellosguardo Foundation since its inception in September 2014. Per the settlement agreement of Clark's will, then–Santa Barbara mayor Helene Schneider was asked by the New York Attorney General's Office to nominate 19 members to the foundation's new board of directors. In an email exchange with the Independent last week, Schneider said that because the nomination process was "extremely time-consuming," and because she was carrying it through as a private citizen, not a city government representative, "I asked my consultant Jeremy Lindaman to assist."
Throughout his career as a Santa Barbara political consultant ​— ​working on the election campaigns of Schneider, former mayor Marty Blum, former councilmember Bendy White, and Sheriff Bill Brown, among others ​— ​Lindaman, who's in his thirties, has cultivated a reputation as a formidable, skilled, but antagonistic operator. Many of his professional relationships have ended badly, and a wide range of politicians and public figures have described Lindaman behaving as a bit of a bullyboy.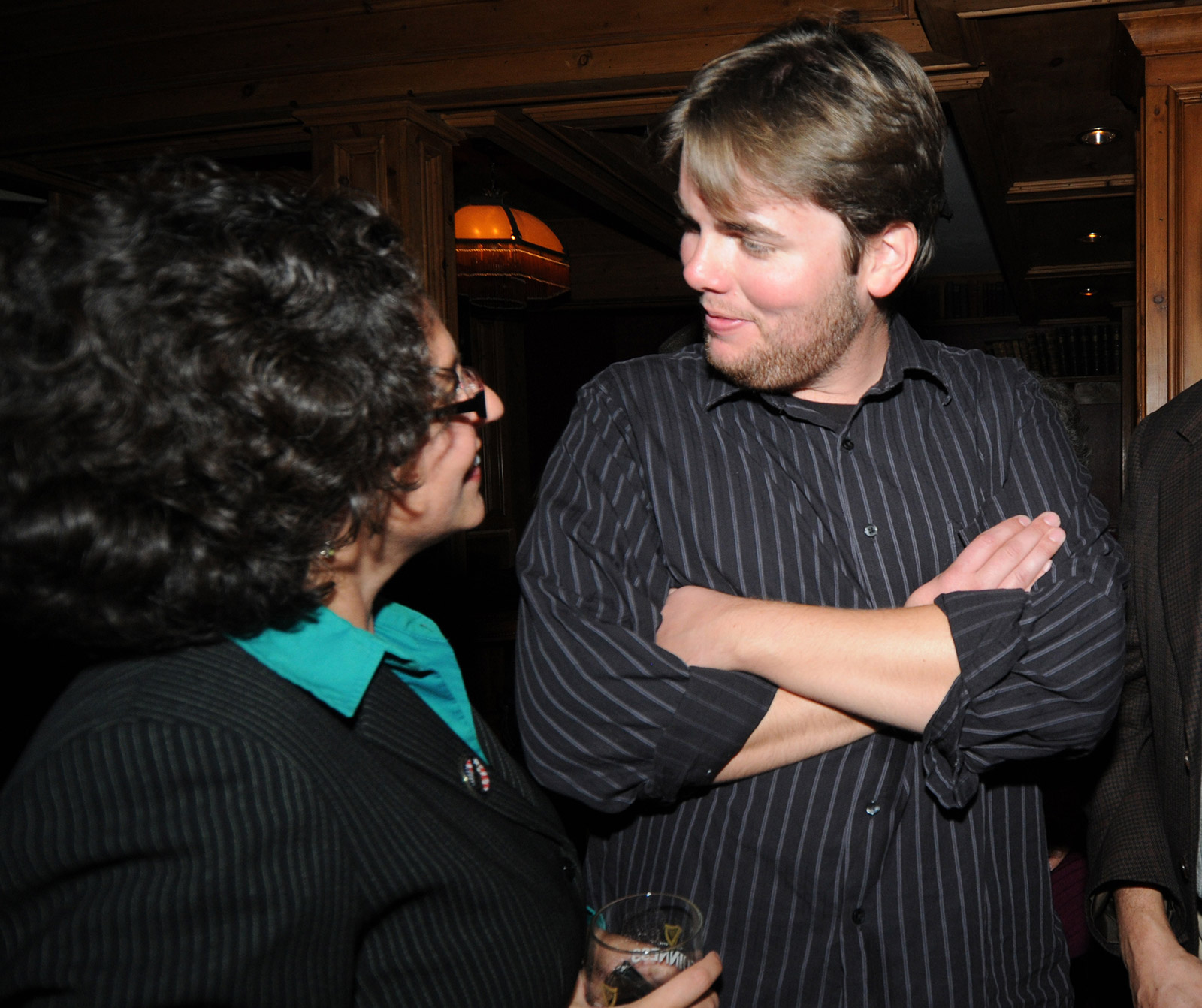 By Paul Wellman (file)