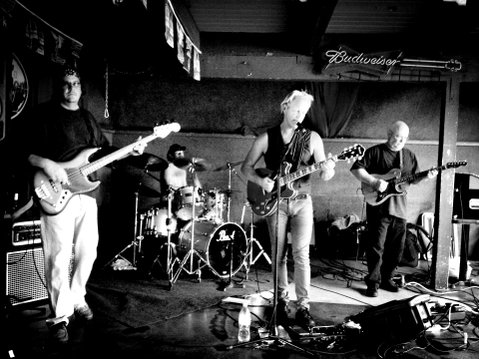 ANI
Genre: Alternative Rock
Web site: http://aniearth.com/
History
A.N.I. is Michael Morse (guitar/vocals) and Reed Burnham (bass), with new members Steve Stewart (guitars) and Sam Frankeberger (drums).
ANI has crafted a distinctive original alternative rock style from vintage and modern influences with a progressive underpinning. The band's newest iteration has been compared to Nirvana and Queens Of The Stone Age, along with some recognizable influence from The Smiths, Yes and Bowie. All 4 members are seasoned musicians with a common thread of creating and performing music that we ourselves would appreciate hearing, and we welcome you all to partake and enjoy as well along with us.
New recordings and video coming soon!
Check us out on Facebook, ReverbNation, and MySpace for the latest updates!
Upcoming shows
None scheduled
Formed
2009, Santa Barbara, CA