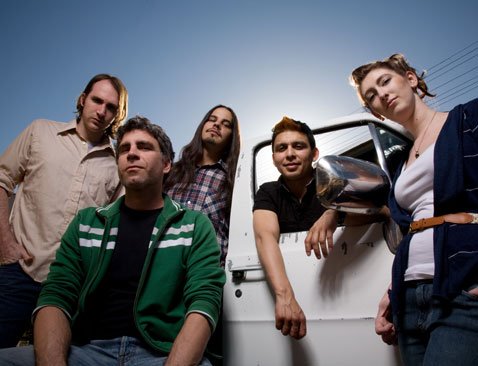 The Hero and The Victor

"Holes"
"MVP"
"Transmission"

Musicians
Genres: Alt / Indie rock, Rock
Web site: http://www.myspace.com/theheroandthevictor
Email: theheroandthevictor@gmail.com
History
The Hero & The Victor (THATV) is an American post-punk, indie rock band out of Santa Barbara, California formed in 2001. THATV have been making unique music which they can only describe as honest, expressive, no-rules rock. Originally named after a description of Salvador Dali's paintings; the band took the phrase and coined it as their own reflection about how one could strive to be both the Hero and the Victor. For over five years they have played all over California with notable peers and to accepting audiences. Filled with creatively brutal, sonic soundscapes and sensitive melodic tunes, THATV engulf you in a musical ambiance that captivates and commands attention. The band has self-released two recordings to critical acclaim: Snapshots from a Warehouse, and their most recent The Villainy of the Ordinary. With The Villainy of the Ordinary, they
have grown sharper and more focused than ever before, with a sound that continues to find new ears and turn heads. The Hero & The Victor are effortlessly continuing their trajectory forward having already written and recorded new songs for their third self-titled release. The newest record hit Japan in spring and is being released domestically October, 25, 2007. The Hero And The Victor have recently returned from their first tour of Japan and are planning a West Coast tour for the summer of 2008.

Upcoming shows
None scheduled
Formed
2001, Santa Barbara, CA
Influences
Radiohead, Modest Mouse, Built to Spill, At the Drive in, David Bowie, Sunny Day Real Estate, Fugazi, U2, The Pixies, The Beatles, Pink Floyd, The Rolling Stones, Godspeed You Black Emperor