IT'S THE PROCESS STUPID: Montecito's planning and permit process has been under attack for the past year, deemed by critics as arbitrary, unfair, unwieldy, and nonsensical in style and approach. So the Citizens Planning Association, Environmental Defense Center, and Montecito Association teamed up to provide a forum on planning and public process basics earlier this week.
The forum was dynamite, blowing away any misconceptions about use and abuse of land use planning. The information ranged from elementary to proficient. The MA's new executive director Victoria Greene offered an awesome and easy to understand overview, dissolving the jumble and mystery of land planning lingo. Jennifer Stroh offered tips from the podium, the EDC's Cameron Benson talked advocacy, S.B. City Councilmember Grant House talked access. Nels Henderson and Naomi Kovacs demonstrated facilitation.
Who was there? The audience of nearly 50 ranged from the sophisticated to the novice. Montage spotted SBCC Trustee Joan Livingston, Second District Deputy James Kyriaco, Coast Village Road Association's Jan Atkins, landscape designer Pat Brodie, city councilmember Das Williams, and MBAR member Marsha Zilles.
Who wasn't there? Montecito's noisy, dueling, planning process rivals seemed oddly uninterested. The Montecito Association, a co-sponsor of the event, was represented only by novice boardmembers Gene Sinser and J.W. Colin. MA president Bill Palladini attended but ducked out early. Montage didn't spot anyone from Voices of Montecito.
It takes spunky spirit to stand up, and only the most informed know when to shut up, so Montage applauds those who took the time to show up to and school up!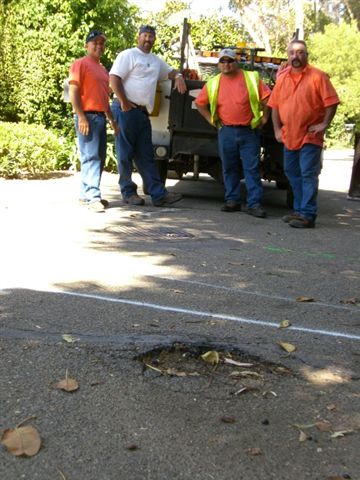 By J'Amy Brown