Scientists at NASA's Goddard Institute for Space Studies recently announced that 2010 tied with 2005 as the hottest year on record, American military personnel are now operating in two major oil-exporting countries, trace amounts of radiation from the meltdown of the Fukushima-Daiichi nuclear plant in northeastern Japan are showing up in our milk, and the price of a gallon of gas just eclipsed that of a Jack in the Box Jumbo Deal. That's the one that comes with a burger and two tacos.
With the dangers of fossil fuel consumption multiplying and scrutiny of the nuclear industry and worldwide energy demand steadily increasing — in Santa Barbara County alone, we consume more than three billion kilowatt-hours (kWh) of energy per year and produced two billion pounds of carbon emissions in 2007 according to the Community Environmental Council (CEC) — the reasons for augmenting the nation's renewable energy production are legion. And if the country is ripe for a clean-energy revolution, why not stage the revolution right here in Santa Barbara — a region that prides itself in founding Earth Day, markets itself internationally as an Eden-like natural paradise, and lays claim to a university with one of the nation's first environmental studies programs? Why not do it here when the resources that make the South Coast such a desirable (and expensive) location to live in — plentiful sun, miles of accessible shoreline, and a mild, breezy climate — are the same that could provide endless supplies of renewable energy?
In seeking the answer to that question, I talked to several developers, consultants, land-use attorneys, and public officials. What I found is that it is much easier to "think globally and act locally" on a bumper sticker than it is in Santa Barbara County. For several practical reasons, Santa Barbara County is inhospitable to alternative-energy projects. When you cut through the bureaucratic difficulties and the limits of our resources, though, what you are left with is a philosophical conundrum. While the economic causes and environmental consequences of fossil fuel consumption can only be understood globally, environmentalism in Santa Barbara County is an intensely local affair.
While wind farms, solar farms, and wave energy could provide the means to a more sustainable energy portfolio, they don't come without concerns for Santa Barbara. The county's unflagging dedication to environmental protection might just get in the way of saving the world.
Eco-nomics
In a somewhat controversial 2007 book titled Break Through: From the Death of Environmentalism to the Politics of Possibility, authors Ted Nordhaus and Michael Shellenberger argue that environmental activists misunderstand the relationship between the economy and the environment. Activists typically see the Industrial Revolution and the vast economies it created as the reason we need to protect the environment. Nordhaus and Shellenberger contend, however, that without the wealth created by economic development, nobody would give a fig about pollution or pesticides. It isn't until people have the security of a job, shelter, food, and some leisure time that they can turn their attention to "postmaterial needs" such as a healthy environment.
Therefore, the authors maintain that we can't expect poor people in third-world countries or emerging economies to care about reducing carbon emissions until their standard of living approaches ours. In a sort of chicken-and-egg conundrum, it will take more energy to get to that point. According to the U.S. Energy Information Administration, worldwide energy demand will grow 49 percent from 2007 levels by 2035. When I spoke with him recently, Rutgers philosophy professor Martin Bunzl, who writes about environmental ethics, said, "To me, there's something absolutely galling about us quibbling about the aesthetics of windmills as the rest of the world seeks to get the minimum energy to get out of a subsistence living."
Whereas the environmental movement's original impetus came from protecting area resources — such as the Gaviota Coast from McMansions or our beaches from oil spills — climate change transcends borders and asks us to pay attention to populations halfway around the world.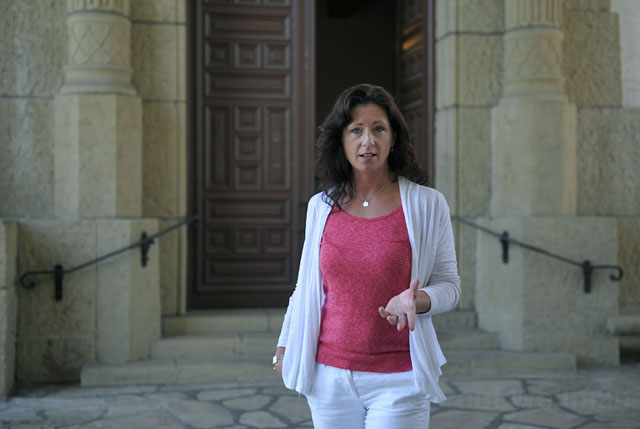 By Paul Wellman