For Kristin Fraser Cotte, the adage "one person's trash is another person's treasure" couldn't be more true. In fact, her entire business is fueled by waste, one that this region happens to be rolling in: grape seeds. Fraser Cotte is the owner of the Santa Barbara-based The Grapeseed Company, which sells lotions and body tonics created from said seeds.
The revitalizing effects of wine grape seeds and pulp have been widely heralded since the 1980s, when scientists discovered the restorative properties of antioxidants, which grape seeds have in abundance. It wasn't until the late 1990s, however, that the term vinotherapy was coined by a French couple from Bordeaux, France, when they began using wine byproducts in skin care and spa treatments. Since then, it has become the product of choice for many high-end spas and lotion manufacturers worldwide.
Fraser Cotte started working with grape seeds exclusively about six years ago, but her history with handmade brews began more than a decade ago, when she and her now husband, Peter, sailed from Boston to the Caribbean. While at sea, Fraser Cotte read books on herbs and techniques for creating soaps and experimented with making her own, incorporating ingredients she found on the islands where they harbored.
After two years sailing the Atlantic coast, the couple returned to Boston briefly before moving to Santa Barbara in 2002. To earn money, her husband started leading bike tours in the Santa Ynez Valley, and it was there that Fraser Cotte discovered the abundance of grape seeds discarded by area wineries.
During the next several years, Fraser Cotte launched The Grapeseed Company, becoming a wholesale operation specializing in grape-seed-oil-infused products, including handmade soaps, lotions, massage oils, and candles.
The Grapeseed Company's client base has been expanding internationally and nationally during the past six years. Last fall, the company decided to open a store in town where folks could peruse—and sample—their offerings. The new digs on the corner of Carrillo and De la Vina streets have a full kitchen where Fraser Cotte creates her concoctions.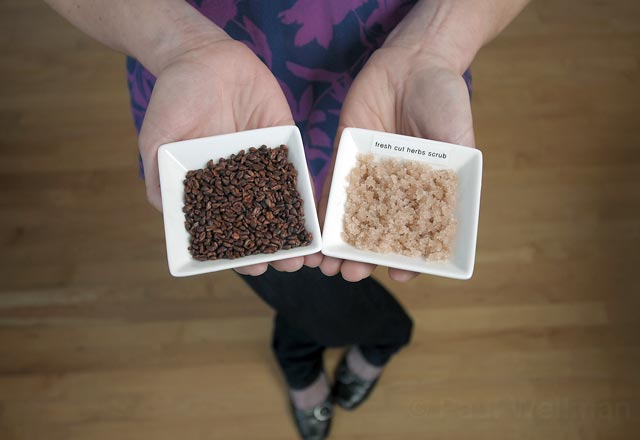 By Paul Wellman