Down at the Anaheim Convention Center each January, at the vast expo-circus-geekfest-dealmaker NAMM (National Association of Music Merchants) show, the mass of humanity and sheer number of companies can get dizzying. Even so, most guitar players and all visitors with Santa Barbara connections find themselves perennially magnetized, so to speak, by the booth for guitar-pickup king Seymour Duncan.
In celebration of 35 years in business — all of it based out of either Santa Barbara or Goleta — Duncan's booth design this year went above and beyond, with its extravagant setting of a psychedelic hookah lounge in swinging London circa the late '60s. Pickups were on display behind the "bar" rather than libations, and huge black-and-white photos showed a young, hippiesque Duncan with some of his friends in high places, like Jeff Beck and Jimi Hendrix. These were not Photoshopped, just as Duncan's custom pickup work is all about authenticity and a fanatical, loving attention to detail that's earned him a lofty place in guitar-gear lore.
Along the way, the guitar sounds and tones he's helped create have found their way into the public consciousness of popular music: Even for casual music fans who don't know what a pickup is, Duncan has helped supply a component for what makes pop culture what it is. (They're critical components of an electric guitar's amplification system, by the way.)
There's the myth, and then there's the man. Duncan is a nice guy from southern New Jersey whose quest for musical truth and building a better pickup led him to London; then to Topanga Canyon, where he worked with Joe Walsh, the Eagles, and Jackson Browne; and finally to Santa Barbara, where he's raised a family (two sons, now grown) and an internationally pitched success story. To guitarists — from the celebrity to journeyman-professional to weekend-amateur status — he is something of a legend and tone guru.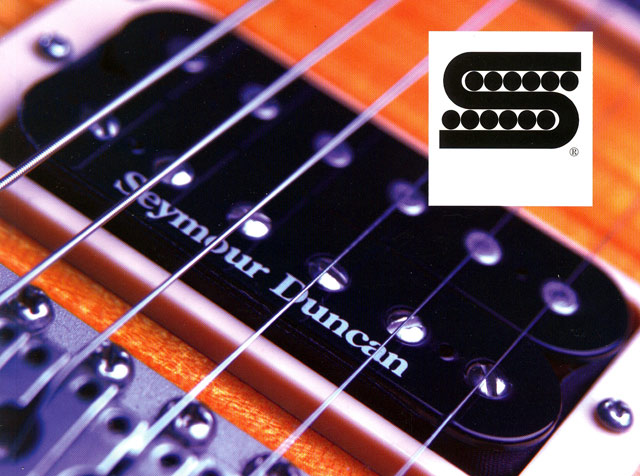 By Courtesy Photo