[EDITOR'S NOTE: Network Hardware Resale changed its name in 2014 to Curvature. See Curvature.com.]
On the second floor of Network Hardware Resale's headquarters in Goleta, up the big and sunny staircase just past reception, there sits a red couch, an old and incredibly unattractive pullout prominently displayed for all to see. In 2011, Network Hardware topped $230 million in revenue, a number that marked yet another year of profit growth for the family-run, industry-leading tech company, their beautiful office space at 6500 Hollister Avenue looking every bit the part of the multinational, multimillion-dollar business headquarters that it is. The couch, however, endures.
The Internet, as you have probably heard, runs on bandwidth, the ubiquitous term for the amount of data that can be transmitted from one device to another in a set period of time. In short, bandwidth is the backbone of the information superhighway, and when it comes to providing bandwidth and the various networks of servers, switches, modems, and such that allow bandwidth to flow more easily, there is no bigger name in the world than San Jose's Cisco Systems. Interestingly enough, when it comes to selling actual Cisco Systems, there is no one who sells more of them (including Cisco itself) than Network Hardware Resale (NHR).
And the couch, well, the couch has been there from the beginning. "Everyone always asks about the couch," laughed NHR President and CEO Mike Sheldon recently, himself a smiley and casual sort of guy who seems to know the name of everyone he employs. "Years ago, back when my father and brother started the business, my dad, who commuted up here from Hermosa Beach, slept on it four nights a week. I guess we like to keep it around to remember where we come from."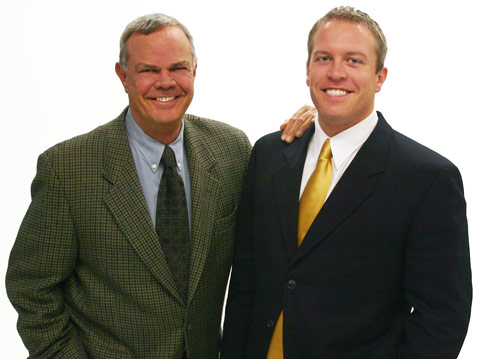 By Courtesy Photo