What's become an annual day of expectation for film lovers from Santa Barbara and beyond went down on Thursday morning at the Hotel Santa Barbara, where Roger Durling — the now iconic executive director of the Santa Barbara International Film Festival — officially released the slate of films and faces coming to this year's festival, which starts on Thursday, January 26 and runs until Sunday, February 5.
"When I joined SBIFF 10 years ago, I set out to bring the festival's program and its sidebars to reflect the City of Santa Barbara as a city, and its community," explained Durling. "This year we've taken that concept even further. We have a fantastic, quirky, all-encompassing program."
Rather than try to run down Durling's rundown, we'll just direct you to the 37-page press release here.
But there are some notable changes and enhancements to SBIFF version 2012 that are worth exploring. First off, a couple of beloved sidebars are out this year, replaced by new collections that Durling and his staff believe are properly reflective of the Santa Barbara community. Out in 2012 are East X West (aka the Asian films), Eastern Bloc (featuring flicks from Eastern Europe), and Focus on Quebec (self-explanatory). In for 2012 are Cinema Nouveau (films by "emerging" French directors), Cinesonic (movies about musicians), Kolnoa (about the Jewish and/or Israeli experience in the 21st century), Screen Cuisine (featuring culinary cinema and sustainability), and Warner Archives (a showcase of classic films such as Ben Hur that have recently been restored).
"The new sidebars come from a need to be more encompassing to the different aspects of the Santa Barbara community," said Durling. "I feel that the new food, music, and Jewish films expand that mission." He's particularly jazzed about the Warner classics, though, explaining, "Film restoration is essential to a vital film festival — and what better year to start this sidebar when Martin Scorsese, who's so passionate about the preservation of film, is being celebrated."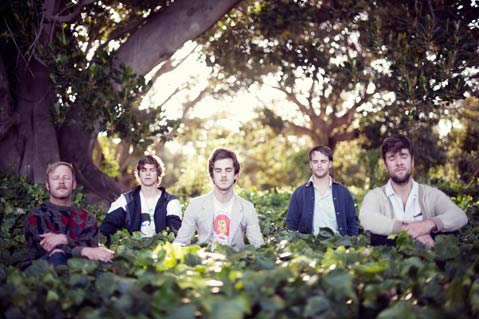 By Cara Robbins