President: Barack Obama
No, he doesn't walk on water. Now get over it.
Despite the Republican Party's relentless agenda to deny President Barack Obama any accomplishments during his first four years in office, he has managed to achieve a record that is nothing less than historic. He promised to pass a major health-care bill, and he did ​— ​an act of political genius denied American presidents since 1948. He promised to get U.S. troops out of Iraq ​— ​and he did. And, if given a second term, he promises to get troops out of Afghanistan by 2014. We believe him. When he promised to end the military's "Don't Ask, Don't Tell" policy, he did. And for the first time in history, a sitting U.S. President has publicly supported gay marriage.
But just as historic an event was the Great Recession that greeted President Obama on his first day in office. Facing the worst economic collapse since 1929, the new president acted swiftly. He moved mountains to resurrect the American auto industry, which today not only has paid back its government loans but is cranking out new automobiles and selling them. Obama even managed to pass new fuel-economy standards. Of course, we would have enjoyed watching greedy, reckless Wall Street executives being perp-marched down Pennsylvania Avenue, but we remain impressed and relieved that the world economy didn't blow up on Obama's watch. It easily could have. Instead, we're seeing definite signs of our economy on the mend— ​and job recovery slowly on the rise.
By contrast, it's hard to know who Mitt Romney really is or to trust anything he says. For one thing, he says so little about specifics. What is clear is that a Romney presidency would be a return to the good old days of social intolerance, government intrusion in reproductive choice, and the unfettered financial system that gave rise to the economic disaster in the first place. He has vowed to repeal the exceedingly modest banking reform measure enacted by the Obama administration. He says he will cut $5 trillion in taxes from the wealthiest Americans while insisting ​— ​straight-faced ​— ​that it won't make the deficit worse. In foreign policy, Romney poses a significant threat. Where Obama ​— ​by his presence and his cool-headed policies ​— ​has proved invaluable repairing strained relations around the globe, Romney has behaved like a thoughtless, saber-rattling crank.
This is not an election to sit out. Vote for Obama.
U.S.

Senator: Dianne Feinstein

Dianne Feinstein is California's most powerful, influential, and effective senator. She remains one of the few figures in American political life with the capacity and credibility to work both sides of the aisle. Enough said.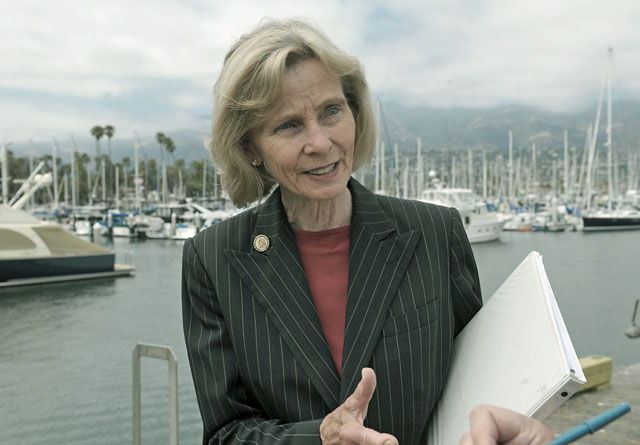 By Paul Wellman (file)