We are gyrating violently through what seems like the middle of nowhere. Are we even on a road? Dust permeates every stitch of my clothes. I can only imagine what will come off my skin when I bathe.
"The car is dancing," Fred says with a smile. Our bronzed 1990s Mitsubishi Pajero is kicking up tornadoes of dust. Children shepherding donkeys strapped with water on our path silently curse our dust-spewing ride. Our bumper sticker assures me that "I have friend in Jesus."
I am thinking to myself, "There is a school out here?"
After traversing planetary landscapes and powering through 90-degree rock crevices, we arrive at a corrugated rectangle tin building filled with small children with beautifully genuine smiles. This is rural primary school, Western Kenya-style.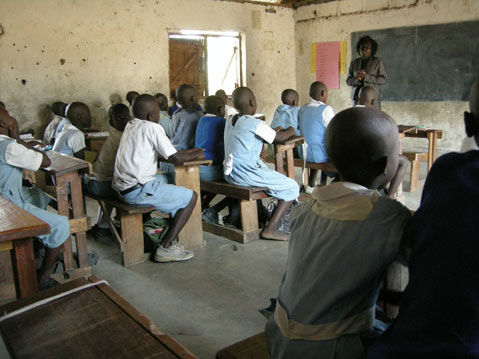 By Courtesy Photo