It is the best of times: Business is booming in Santa Barbara's wine country, where rising quality continues to bring critical acclaim and more than a million tourists to town each year. Meanwhile, life remains bucolically beautiful in the Santa Ynez Valley, the region's winemaking epicenter, which still offers a slower, quieter, quainter pace for visitors and residents alike, with cattle wandering the countryside, red tail hawks perched on lichen-drenched oak trees, and two horses in the yard. Much like what vintners strive to achieve with each vintage, you could say that the 2013 bottling of Santa Barbara Wine Country sits in perfect balance.
But are the worst of times on the horizon? From Happy Canyon and Roblar Avenue east of Highway 154 to Ballard Canyon near Buellton and Santa Rosa Road near Lompoc, some wine-country neighbors feel that the balance is slipping. They worry that the steady expansion of wineries and vineyards threatens to snuff out their arcadian existence, clogging their sketchy roads with buzzed tourists, ruining their silent evenings with loud parties, and turning farms into commercial districts. These neighbors insist that they're not against production facilities themselves, just the drinking and entertainment elements that come with the package.
Winemakers, however, argue that tasting rooms and special events are required to survive and that there's absolutely no hard evidence of drunken-driving problems or traffic-jams-to-be. They believe that isolated and small batches of loud neighbors are putting a stranglehold on the industry's sustainable growth, which is arguably Santa Barbara County's number-one economic engine. If the winery-application process gets any more onerous, winemakers warn that small-time, family-run operations will be priced out, opening the door only to big corporations that can afford the regulatory rigmarole ​— ​and when even they can't hack it, the vineyards will be ripped out to make way for more ranchettes. And nobody will admit to wanting that.
Other wine regions have come to the same flash-point, when people who've bought homes out in the country come to realize that a vibrant wine country isn't just undulating rows of vines. Growing grapes rarely pays the bills, so vineyard operations tend to evolve into wineries. And these days ​— ​unless you've got money for mass-marketing and a powerful distribution chain to sell your wine in grocery stores ​— ​winemakers move most of their product in face-to-face interactions with customers, hence the rise of tasting rooms, wine clubs, and the special events used to attract and retain fans. The Napa Valley, for instance, passed its own exhaustive ordinance more than 20 years ago and then revised it in 2010; both processes proved very contentious, but Napa's restrictions haven't hampered big and small wineries from prospering there. The creation of Santa Barbara County's wine ordinance in 2004 was a comparably mild affair, a cooperative push led by winemakers seeking to streamline the process by using property size and vineyard acres planted to determine how big proposed wineries should be.
That model sufficed until the last couple of years, when the wine-country wrangling ​— ​which has caught a handful of would-be wineries in the permitting web ​— ​got loud enough for the County of Santa Barbara's 3rd District Supervisor Doreen Farr to request a full review of the existing ordinance, a process that is now in full swing. This time, however, instead of leading the pack, winemakers feel like they got the last seat at the table, and believe that it's much too soon for a costly review of rules that aren't even nine years old, especially when there are only 10 actual complaints on the books. Nonetheless, winemakers are starting to realize that this process could bring more clarity to their lives, and perhaps even offer new tasting-room privileges, like food pairings. But conspiracy still hangs in the air, and winemakers foresee a difficult road ahead.
"I would like to see the sustainable and reasonable growth of the industry so I don't have to leave," said Wes Hagen, who grows pinot noir and chardonnay with his family on Clos Pepe Vineyards on Highway 246 between Buellton and Lompoc. "I love this county, and I want to have a job here until I die. But honestly, the way it's looking, I work my butt off to promote this as a world-class wine region, and all I get back from the county and the naysayers is grief."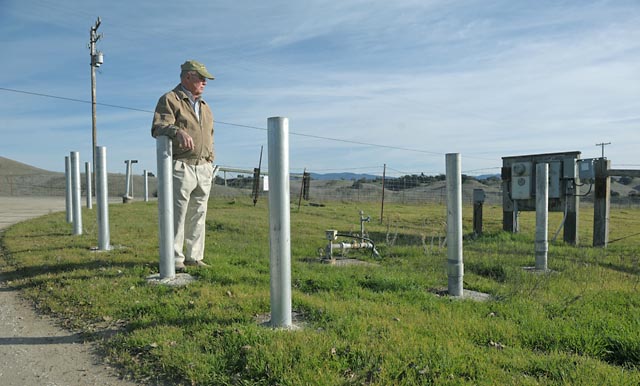 By Paul Wellman