Ian Malloch was jogging up the Santa Cruz Trail in the early morning on Tuesday, January 15. Just ahead of him were two of his three dogs, Billy and Macaroni. Macaroni, or Mac for short, was the larger of the two, about 65 pounds, a German wire haired pointer and Billy, a much smaller mixed-breed, black and white, wire haired terrier, a longtime family pet rescued through a San Fernando Valley-based organization called Life4Paws. The third dog, named Trouble, was left at home, too small for the long out-and-back trip to the top of Little Pine Mountain.
It was a good day for a run — cold, crisp air with the promise of afternoon warming for the trip back down. From Upper Oso campground the trio followed a jeepway for three-fourths of a mile to the point where the Santa Cruz Trail veered off, following a narrow canyon along a creek bed in the direction of a small backcountry overnight spot known as Nineteen Oaks.
About halfway to the camp the trail climbed up over a small hump and the turned right around a bend. With the dogs leading the way, they disappeared around the bend with Ian following from a distance he estimated to be no more than 30 to 40 yards.
Suddenly there was a shout — a single word — "Yo!" and the sound of barking. Then a gunshot. Within seconds Ian ran onto the scene, his dog Billy lying on the ground, his blaze orange collar blown off his neck with the plastic clasp missing a few yards away. Ian looked down in shock, unable to believe what he was seeing.
"I'm sorry, bro, I had to put your dog down," one of the hunters said.
"Why!?" Ian asked.
"I thought it was a wild dog," he answered.
"We didn't come out here to shoot your dog," the other said.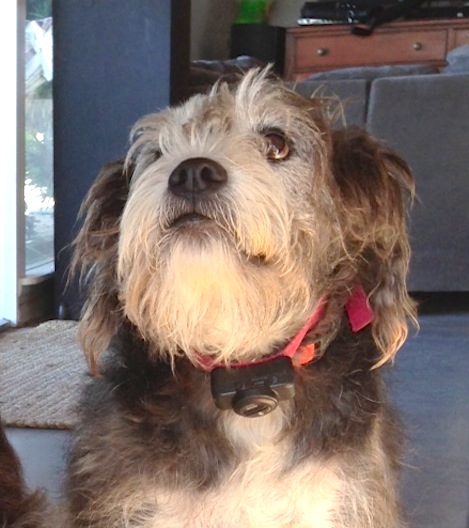 Ian Molloch