In the past fifteen years, the Mission has helped over 500 people achieve recovery through the completion of this year long process. Rolf Geyling, President of the SB Rescue Mission, stated "On March 2nd, before a packed house at Calvary Chapel, 19 courageous men and women will mark the end of a year-long journey that has brought them from the depths of addiction to a world of exciting possibilities. They are the latest graduates of the Santa Barbara Rescue Mission's 12-month residential treatment program. Their words are a powerful testimony to the grace of God and the power of love."
In contrast to national statistics that show only 21% of those who complete addiction recovery programs not returning to dependency within five years (SAMSHA, 1998), more than 57% of Mission graduates maintain recovery over this same time period.
The public is invited to come and hear the men and women share their personal stories of recovery. The ceremony will be held at Calvary Chapel located at 1 North Calle Cesar Chavez, Suite 21, Santa Barbara.
About Santa Barbara Rescue Mission
This 501(c)(3) organization has served the county and city of Santa Barbara for 48 years, providing emergency services and long-term recovery for the homeless and addicted. With 80 beds for men and 20 for women and children, it is the only emergency shelter that is open 365 nights of the year from Santa Maria to Ventura. In 2012, the Mission provided 144,196 meals and 66,042 safe nights of shelter for individuals with no place else to turn. The Mission's 12-month residential recovery program aims to bring individuals from decades of addiction, institutionalization, and homelessness back to sobriety, health and wholeness. Certification through the California Department of Alcohol and Drug Programs ensures that participants receive the highest standard of treatment in a non-medical facility.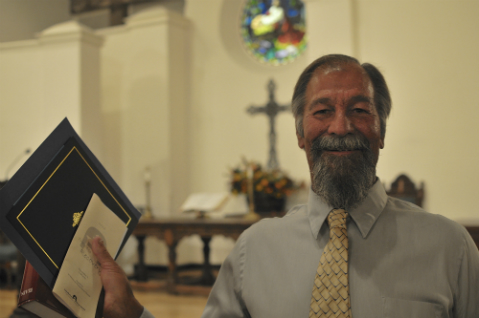 Dale Weber