Death in Santa Barbara's natural world is typically swift and violent ​— ​mountain lions pounce on deer, hawks snatch up snakes, frogs gulp down dragonflies. Even plants have their dramas.
That's changing ​— ​slowly and sometimes imperceptibly, but it is.
After more than four years of record-breaking drought ​— ​intensified by rising temperatures and shifting weather patterns ​— ​the living things along our coast and in our mountains are gradually fading quietly away: through starvation, abandonment, and deadly thirst.
The bodies of emaciated foxes are turning up on San Miguel Island, malnourished crows are falling all over the county, and the forests are littered with millions of dead trees. Once we look past our water bills, a muddy Lake Cachuma, and bureaucratic wrangling over desalination plants, we see evidence of ecological impact all around.
Most of the effects aren't instant or catastrophic. Instead, they're cumulative and evolving, hitting critters as ordinary as squirrels and as rare as tiger salamanders.
Evidence, both anecdotal and scientific, reveals a system out of whack. Santa Barbara hikers tell of empty creeks and fields of wilting wildflowers, while area scientists use words like "severe," "alarming," and "unprecedented." City managers are watching urban forests bend under the heat; county officials fear the next wildfire.
Paul Collins has worked at the Santa Barbara Museum of Natural History for 42 years. As its curator of vertebrate zoology, he's seen droughts come and go. "This one is drier," he said with conviction. "Grasslands are really burned. Animal populations are getting hammered. This is certainly an extreme event."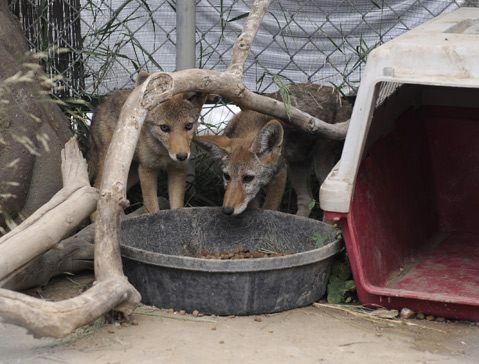 By Paul Wellman