UCSB Vice Chancellor and Campus Architect Marc Fisher calls the dramatic new addition to Davidson Library "the Crossroads of UC Santa Barbara" because "both physically and symbolically, the university library sits at the crossroads of our academic community."
While it's easy to see how this dazzling, intricate structure fulfills the physical aspect of the crossroads description, it takes a little longer to fully appreciate what being at the symbolic crossroads of a 21st-century university might mean, and in particular what that might mean for something that's still called a library. Fortunately, that's where the art comes in, or at least one major piece of art, Nancy Gifford's giant sculpture "Lament," which is made out of the covers of approximately 2,000 old books.
A symbolic crossroads is a place of reckoning, and not necessarily a peaceful one. Ask Oedipus or the great bluesman Robert Johnson. Contemporary libraries, and in particular those intended to serve educational institutions, have, in fact, reached just such a wrenching and fateful symbolic crossroads in relation to the traditional function of research libraries, which was to house printed matter.
In the old days, when librarians were still synonymous with the classic index-finger-to-the-lips "shush," there were no Starbucks to compete with, and rules were still rules. Today, at a facility like the new Davidson, whole floors are devoted to group study rooms and "collaboratories," where the researchers of the future sit together, brainstorming with laptops in front of them, lattes at their sides, and often as not, few or no books in sight.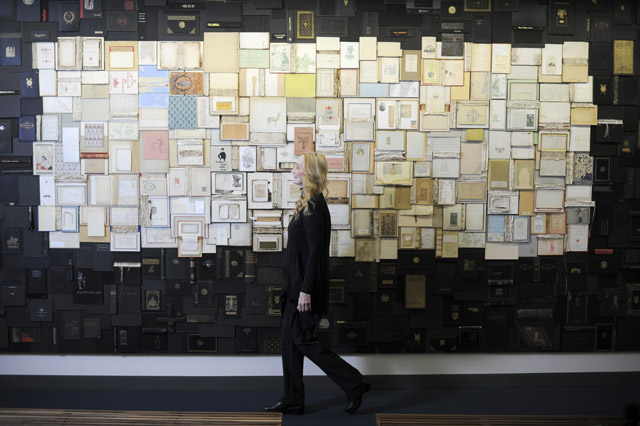 By Paul Wellman