Last October, Santa Barbara couples Dick and Nan Morrow and Chris and Gail Fischer spent a week in Beit Shemesh, Israel at the Levi Eshkol School to begin creating a relationship between Santa Barbara Christians and Jewish communities in Israel.
The Beit Shemesh Foundation is the leading nonprofit organization in the city and services needy schoolchildren with daily hot meals, school supplies, and playground developments. The Levi Eshkol School is a moderately sized school of 300, with at least 10 percent of students sponsored by the foundation. Beit Shemesh is located approximately 30 miles west of Jerusalem and has been the location of riots and terror alerts in the past year.
Rector Brian Cox of Christ the King Episcopal Church began speaking with the Keren Shemesh Foundation in Beit Shemesh, Israel four years ago to develop ties with the country as part of his ongoing humanitarian efforts in the Middle East. The Morrows and Fischers worked as part of Cox's delegation and traveled to Israel to teach classes and sponsor meals for students in need.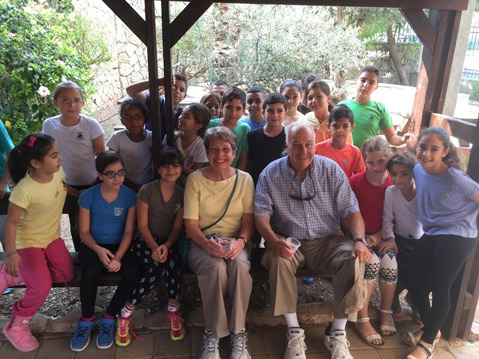 By Courtesy Photo