Born in 1927 in Los Angeles, I lived with my mother and father for my first year, then my mother took me to her homeland and to her village of Nukushina in Hiroshima Prefecture. When I was in the 4th grade, my father joined us in Japan. I grew up in a family of five boys and two girls.
On August 6, 1945, I was at school, attending an engineering class. The lecture on "Strength of Materials" had just begun at 8 a.m. At 8:15 there was a big flash of light and the huge sound of an explosion that shook the building. My friend Ko Hata sat beside me, and we both dropped to the floor.
My first reaction was that the B-29 I had seen earlier had come back and dropped a bomb very close to us. I worried that another would be dropped soon, so we stayed down. Unfortunately, many classmates had stood up and were hit by flying broken glass. Nobody was saying anything. The classroom was totally silent. It took a long time to learn that the first atomic bomb of World War II had been dropped on our city. Our classroom was situated about 2.5 miles from ground zero.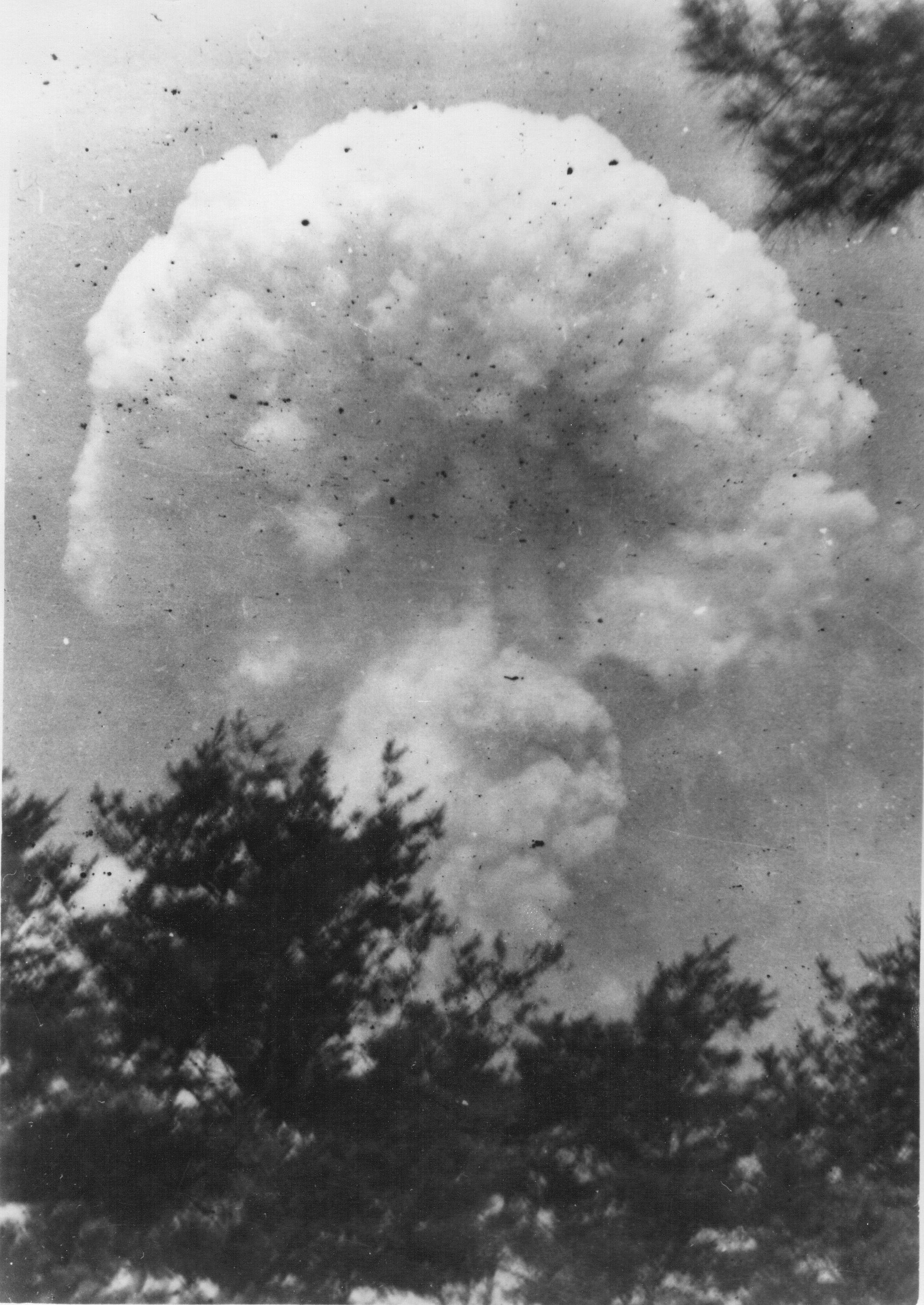 courtesy