"When people think about where to pick up a pizza, I want the first word out of their mouths to be 'Honor Market,'" says Hannah Locke, general manager of the Montecito takeaway pizza shop that also sells wine, beer, home décor, and all things aesthetically and edibly delicious.
As I gaze down at the huge and reasonably priced pizza before me — bursting with ripe farmers' market tomatoes, fresh broccolini, and handmade meatballs — sip on a juicy Napa Valley Mi Sueño Cabernet Sauvignon (which they'll generously pour for visitors as they wait), and look out onto Coast Village Road, I'm running out of reasons why this spot shouldn't be first in mind when it comes to convenient takeout for S.B. palates.
Locke is confident in their product and ability to carve out a name for themselves in the world of pies. "Through our standards and our commitment to making every pizza the best, I don't see why that won't happen," she says.
Honor Market opened in May 2016, shortly after Honor Bar opened next door. Both locations are part of the Hillstone Restaurant Group, which operates restaurants under 15 different names across the U.S.
"What sets Hillstone apart is the attention to detail; there's a huge emphasis on design and ambiance," Locke says of their meticulous dedication to creating the optimum atmosphere, which involves stage lighting.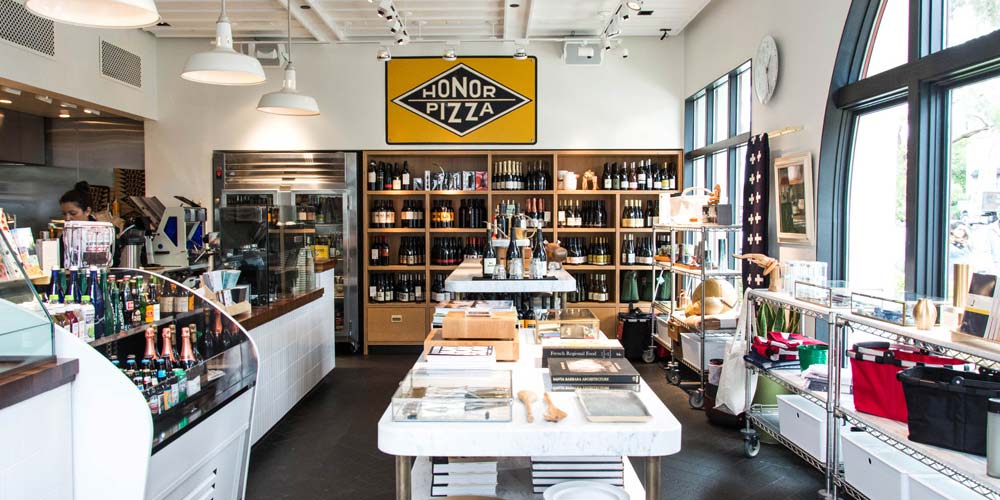 By Courtesy Photo