Ten city council and mayoral candidates took a crack last Thursday at Santa Barbara's century-old housing-shortage dilemma. As the first public event of the 2017 election season, the two-hour discussion hosted by the Coastal Housing Coalition at The New Vic functioned as the grand unveiling of the field's political newcomers and as an opportunity for the more grizzled contenders to maintain their name recognition among voters.
While there were no runaway winners of the afternoon, three of the electoral rookies — Angel Martinez, running for mayor; Kristen Sneddon, running for District Four; and Eric Friedman, running for District Five — stirred considerable energy from the packed crowd and a buzz of discussion afterward. Nevertheless, a few of their more established rivals — notably Councilmember Bendy White and former mayor Hal Conklin, both running for mayor, as well as Jay Higgins, a city planning commissioner vying for District Four — displayed a deep historical grasp of the housing issue and intricate knowledge of the policy and process that might help manage it.
Much of the discussion centered on density and affordability and how one doesn't necessarily equal the other. All participants agreed the city's newly enacted high-density housing experiment needs reworking to accomplish its goal of incentivizing developers to build middle-income rentals.
Martinez, riffing on his experience as CEO of Deckers Brands Footwear, said more collaboration is needed between the city and developers to ensure the final products actually fit the needs of the community. In the case of the laissez-faire approach to The Marc apartment complex and its mish-mash of amenities with sky-high prices, he said, "We made a hiking boot with stiletto heels and a cushy sole at incredible cost. Let's design a product to do precisely what we want it to do."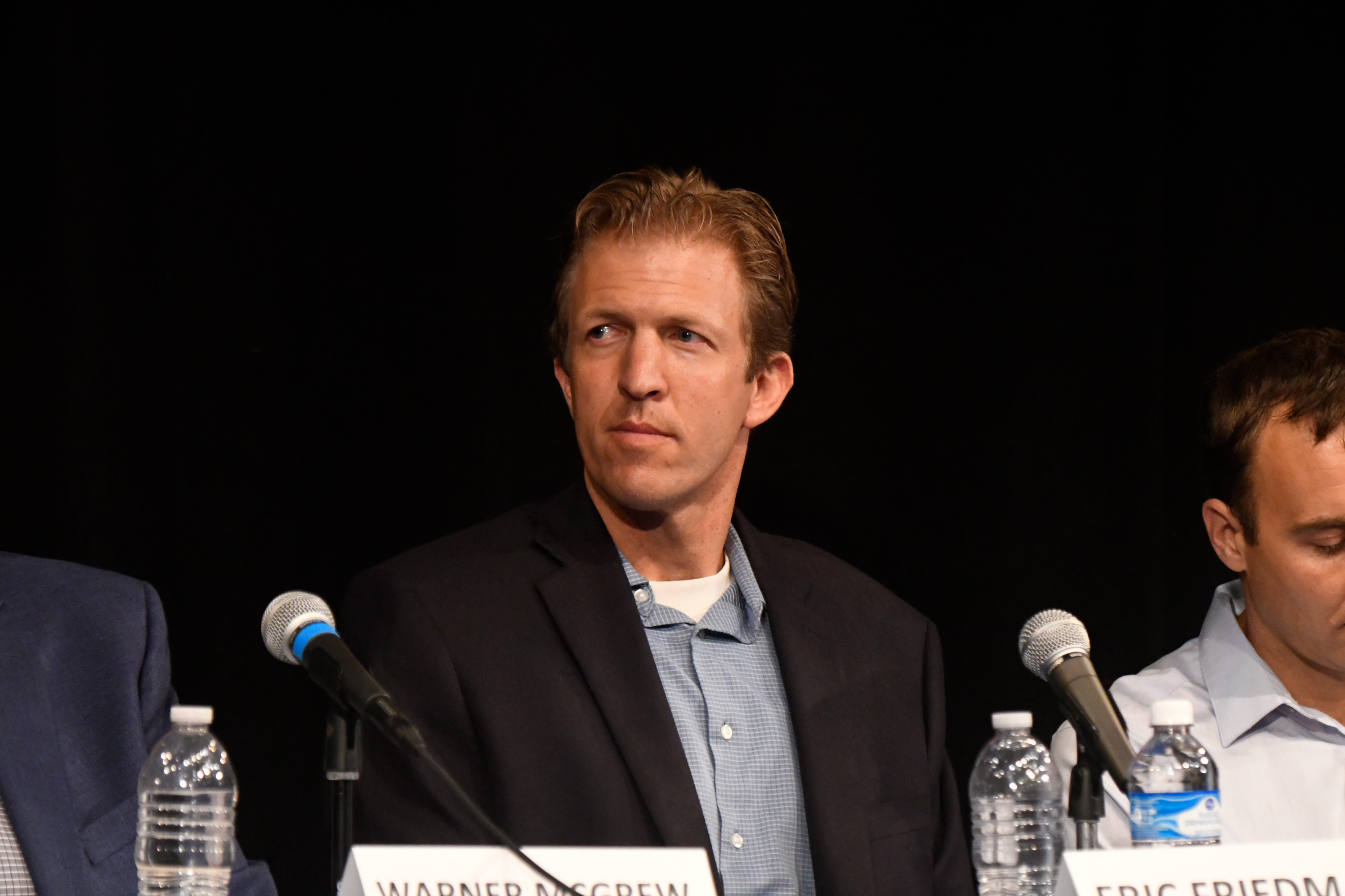 By Paul Wellman