George Theodore "Ted" Johnson, a pioneer of the U.S. ski industry and a refugee of the Montecito mudslides, was struck and critically injured by a drunk driver on the evening of Tuesday, January 23, in a marked crosswalk at the intersection of State and Micheltorena streets. He died the following Monday, according to his family.
The driver, 26-year-old Goleta resident Nicholas Hart, has been charged with second-degree murder and is being held on $1 million bail. Police said Hart was speeding on a suspended license and has two prior DUIs on his record. This would be his third DUI in under three years, police said. Hart's blood-alcohol content was allegedly over three times the legal limit at the time of the collision.
Johnson, 91, was a resident of Montecito's Casa Dorinda retirement community and had evacuated with his wife ahead of the January 9 storm. They were staying at the La Quinta motel.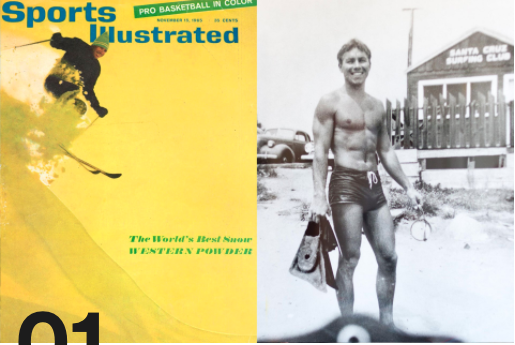 Courtesy Photo